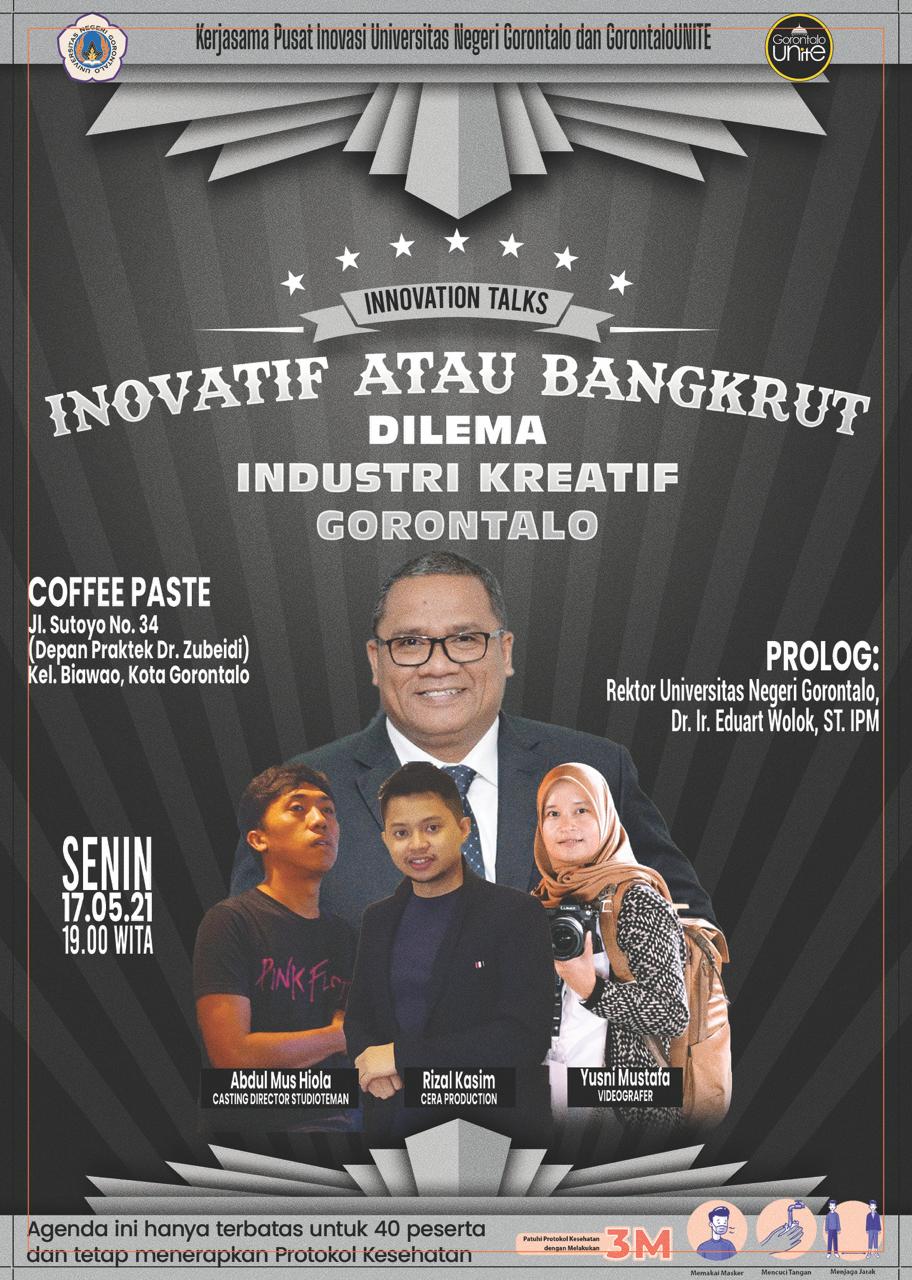 In collaboration with Gorontalo Unite, Gorontalo State University Innovation Center will hold Innovation Talks with the "Innovative or Bankruptcy, Gorontalo Creative Industry Dilemma" theme on Monday, May 17, tomorrow.
The Director of the Gorontalo State University Innovation Center, Funco Tanipu, ST., MA., Said that the creative industry is an industry that continuously needs innovation at all times.
"There is no definite standard in the creative industry, so innovation is a must if you want to survive in the increasingly competitive creative industry," he said.
Funco added that the Innovation Talks, held tomorrow, will provide tips and knowledge about innovation from various sources.
"The speakers who will attend tomorrow are the Rector of Gorontalo State University Dr. Ir. Eduart Wolok, ST., MT., Freelance Videographer Yusni Mustafa, Rizal Kasim CEO of Cera Production, and Casting Director Studioteman Abdul Mus Hiola", he said.
Innovation Talks will be held at the Coffee Paste cafe on May 17, 2021, at 19.00 WITA, with participants limited to only 40 people and still paying attention to health protocols.