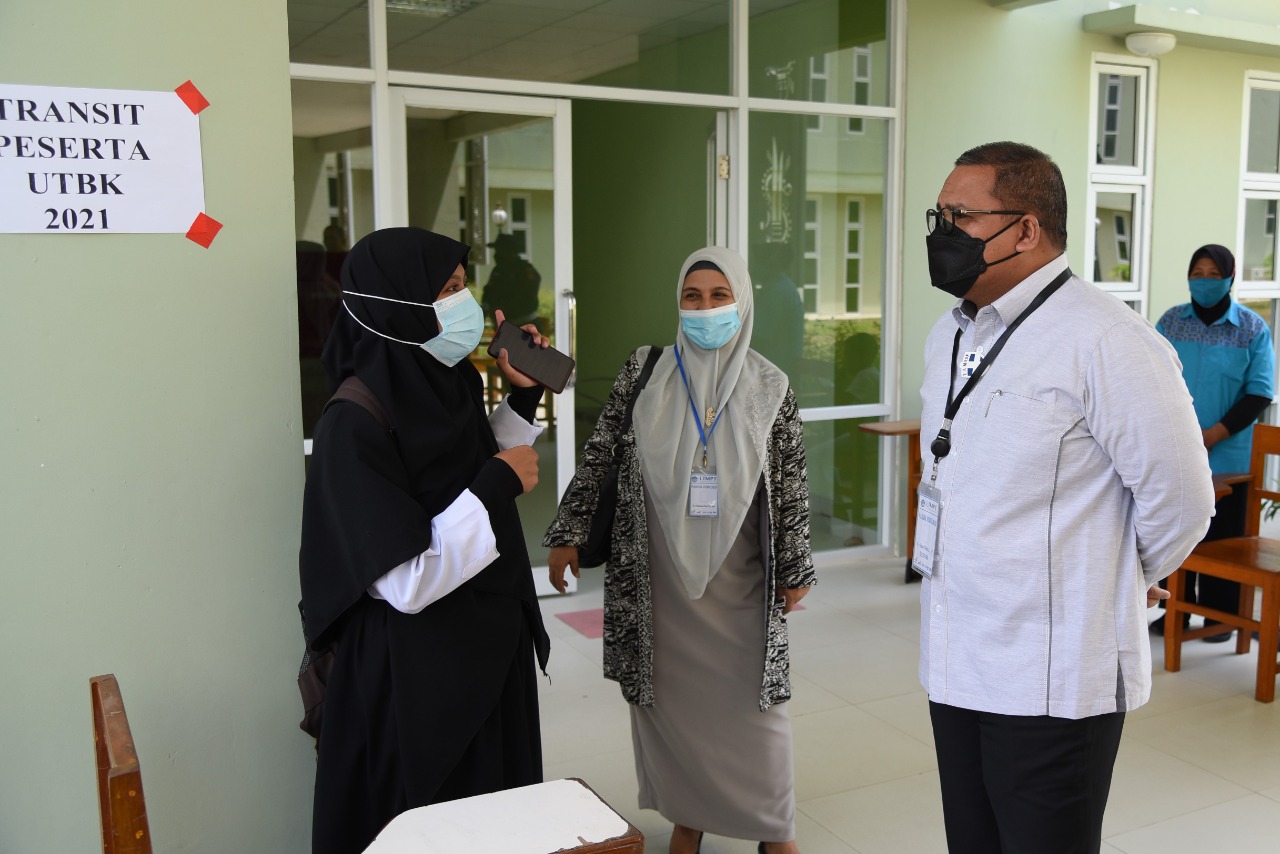 Gorontalo: Rector of Gorontalo State University, Dr. Ir. Eduart Wolok, ST., MT., inspected the implementation of the Computer-Based Writing Test (UTBK) for the 2021 State Higher Education Entrance Joint Selection (SBMPTN) on Monday (11/4) at the Gorontalo State University Campus, Bone Bolango.
When interviewed, the Rector said that Gorontalo State University, as the UTBK Center, held two batches of UTBK while still implementing strict health protocols.
"This is not an easy situation. But as a form of our efforts to continue providing services for matriculants to enter state universities, the UTBK must still be implemented nationally. For this reason, we remain to apply strict health protocols," he said.
The Rector advised UTBK participants to maintain their health conditions because UTBK participants could take the exam and do the test questions maximally with good health conditions.
"The first batch of UTBK will be held on April 12 to 18, and the second batch will be held from April 26 to May 2. Then there are an additional two days until May 4," he concluded.