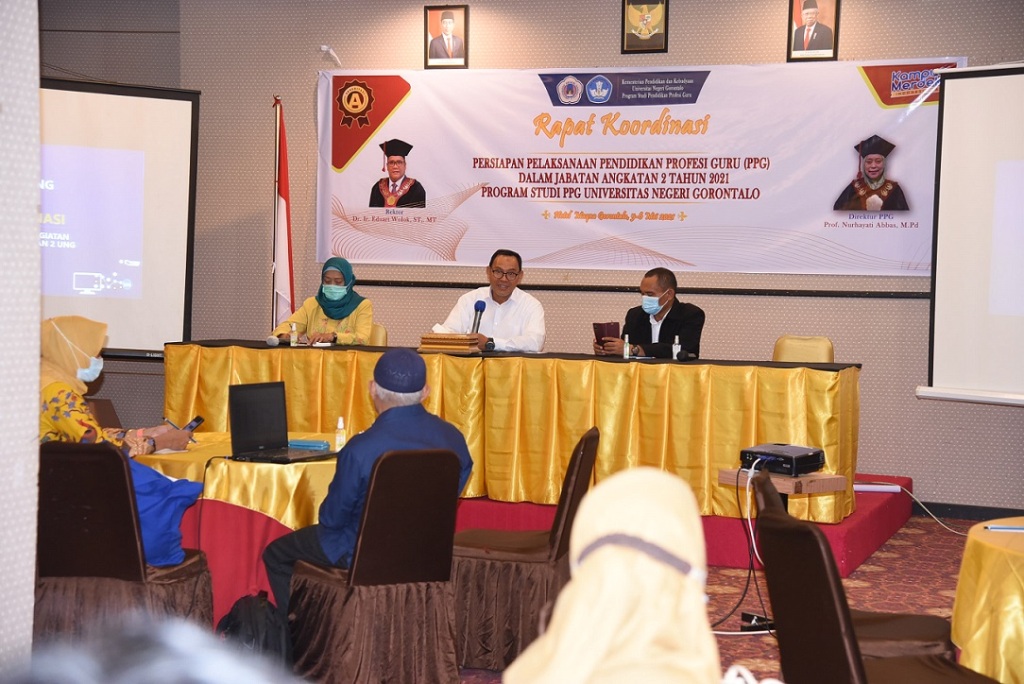 Gorontalo: Gorontalo State University is preparing to implement the Second Class Teacher Professional Education Program (PPG) in 2021. The form of preparation is carried out by holding a Coordination Meeting for the preparation of PPG implementation.
Head of PPG Study Program Prof. Dr. Nurhayati Abbas, M.Pd, said that the implementation of PPG in Class II this year was different from the previous one. "The difference between PPG last year and now is in the activities of teachers in designing learning," said Prof. Nurhayati.
According to her, in the previous PPG, the teacher prepared the learning design in advance. However, now the learning planning is based on the problems they feel while being a teacher that cannot be solved and mastered by the students.
"In addition to having differences, PPG on duty this year and before have the same thing in the process of implementing PPG activities, which is carried out online," she said.
Furthermore, Prof. Nurhayati explained that PPG Students on duty experienced an increase compared to the previous year. The total number of participants reached 207 people for Elementary School Teacher Education Study Program and Mathematics Study Program.
"This indicates that the Ministry gives more trust to UNG in implementing the PPG program, and trust must be answered by the successful implementation of PPG in Class II," she concluded. (Wahid)