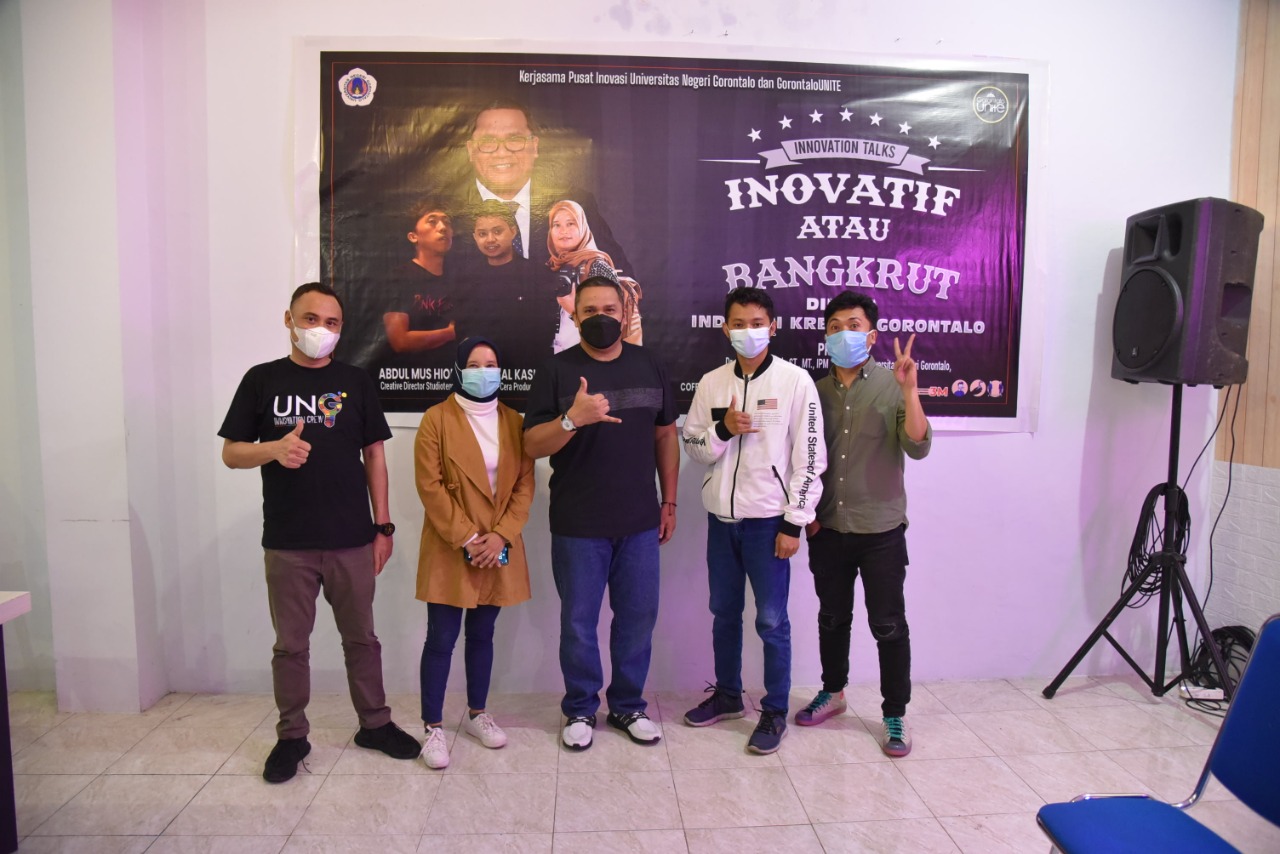 Gorontalo: Gorontalo State University Innovation Center held Innovation Talks with the theme Innovative or Bankruptcy Dilemma of Gorontalo Creative Industries, held on Monday (17/5) at Coffee Paste.
Head of the Gorontalo State University Innovation Center Funco Tanipu ST., MT., Said that the Innovation Talks are a routine agenda to present young innovators in Gorontalo and outside Gorontalo.
"In this session, there were three resource persons who happened to have returned to their hometowns to be able to share experiences and knowledge about the world of the creative industry. Each of them has a long experience in the creative industry," he said.
Funco added that the participants who attended had the same potential, talents, and opportunities to build the Gorontalo creative industry, even though the Gorontalo creative industry was not as big as other regions even though the potential was very much, especially young people.
The speakers who attended included the Rector of Gorontalo State University, Dr. Ir. Eduart Wolok, ST., MT., Freelance Videographer Yusni Mustafa, Rizal Kasim CEO of Cera Production, and Casting Director Studioteman Abdul Mus Hiola.