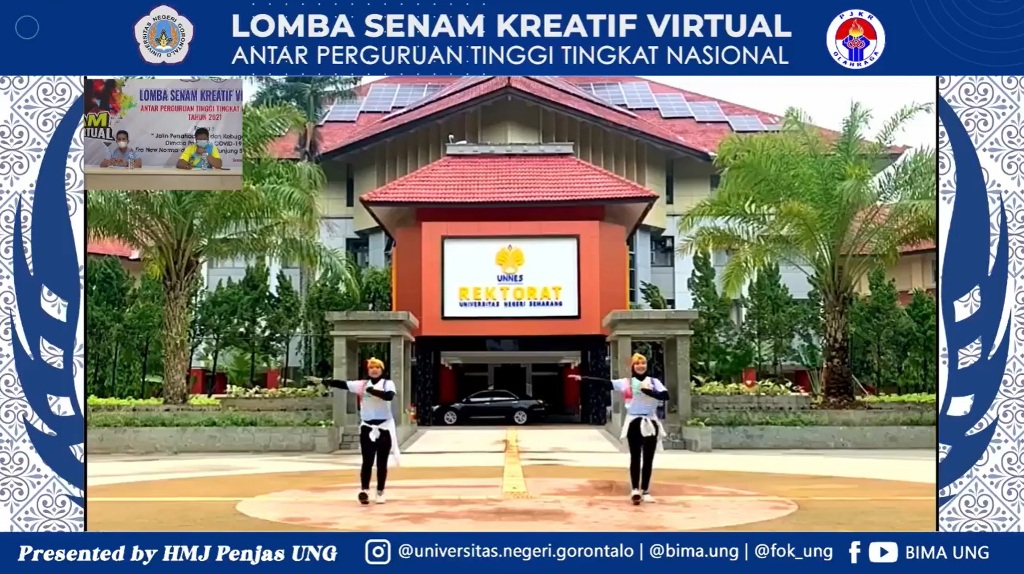 Gorontalo: Gorontalo State University will host the implementation of a virtual creative gymnastics competition between national-level tertiary institutions in 2021. The competition, which representatives from 15 tertiary institutions attended, has the theme of building friendship and fitness during the Covid-19 pandemic era of the new normal era by upholding sportsmanship.
Head of the Activity Committee Rifky Gustiawan said that in the virtual creative gymnastics competition, 110 videos participated to compete in all competition categories.
"As for the competition categories, the categories are a female duo, male duo, and mixed category. Furthermore, there are male, female, and mixed trio categories as well as male, female and mixed group categories," he said.
UNG Rector Dr. Ir. Eduart Wolok, S.T, M.T, when opening the competition, expressed his gratitude and pride for the trust given to UNG as the organizer of the activity.
"Because currently, the pandemic distillation demands that we make adjustments in various aspects of life, including how we continue to make the life of the community, nation, and state healthy," said the Rector.
According to the Rector, the competition held by 15 universities from 10 provinces was one of the competitions that would set an example and become a trigger. In the era of the pandemic, innovation must be carried out in empowering and nourishing the community.
"By implementing a virtual creative gymnastics competition, it shows that we can still exist to carry out sports activities so that programs to nourish the community can continue," said the Rector. (Wahid)