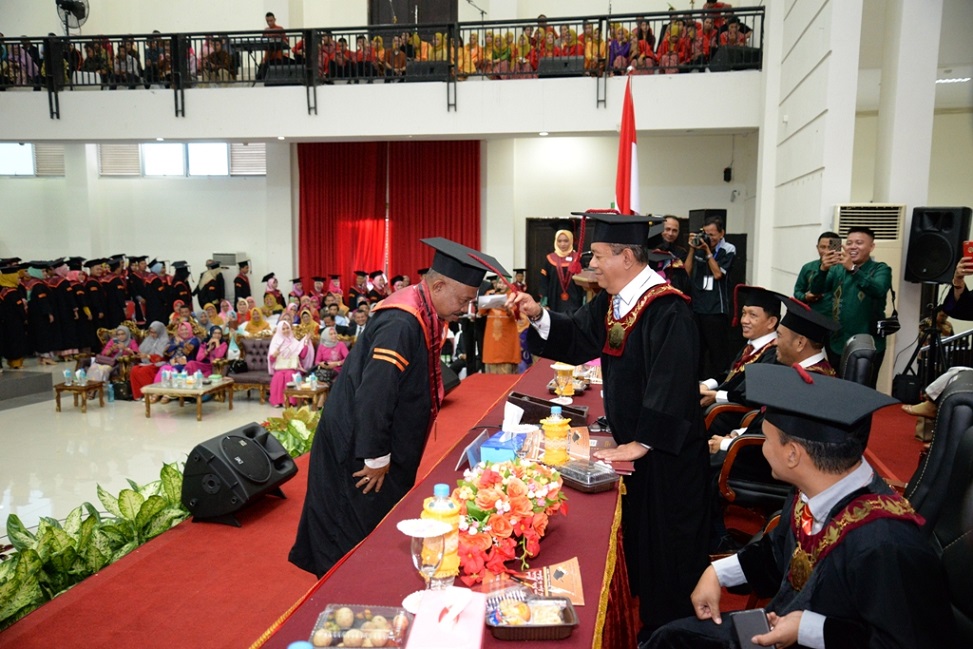 GORONTALO - In the beginning of 2019, Rector of Universitas Negeri Gorontalo Prof. Syamyu Qamar Badu,M.pd has been graduated 1401 coeducation best graduate of Universitas Negeri Gorontalo, Thursday (February 7th), in Auditorium UNG. The procession did by Rector through graduation ceremony on February 2019.
Rector UNG Prof.Syamyu said on his speech that congratulations above the successful of coeducation of UNG that finished the study in maroon college. The successful is not just become a happiness for alumnus and family , but also all of the academica.
"The successful of the graduated 1401 alumnus bring a good impact to the lecturers which are educating and guiding the students very well when they are in college. Thank you above the hard working for everyone" Rector said.
The Degree with skill, knowledge and ability that have been mastered along in college are asset, Rector's hope that the alumnus can takes a contribution and a responsibility on society development.
"The knowlege that you have been learned along in college is a precious asset for be the best in real life. And also don't forget to do good adn share your knowledge to society" stated by Rector.
The alumnushave been graduated are 10 alumnus for doctor, 124 alumnus for Master, 48 alumnus for Ners profesion, Bachelor Degree about 1210 alumnus and diploma about 9 alumnus.