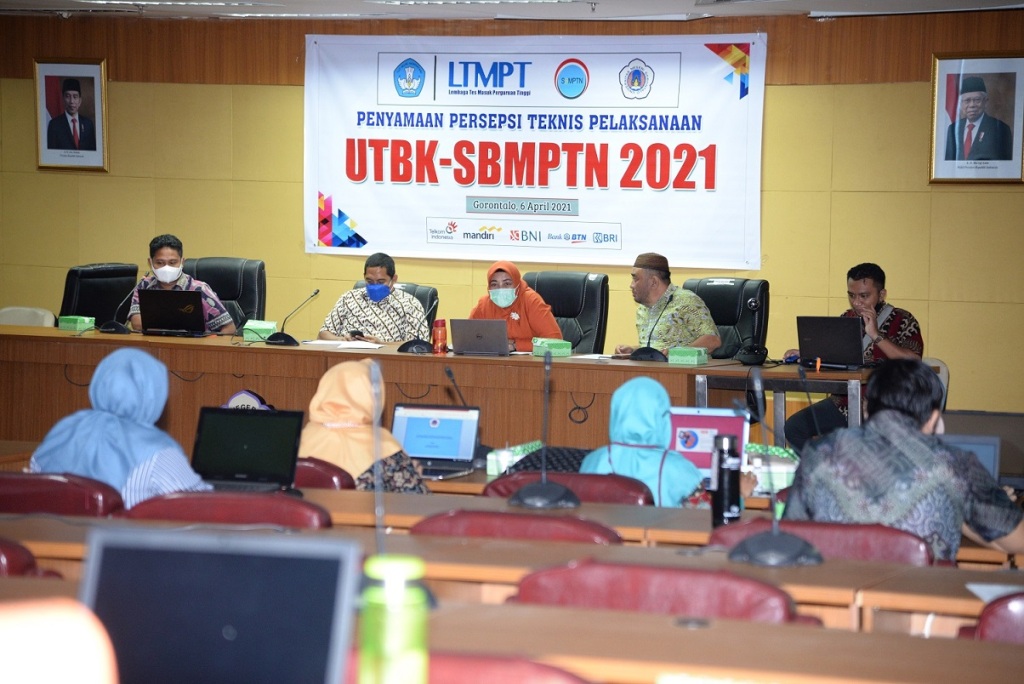 Gorontalo: As a tertiary institution referred to in the implementation of UTBK-SBMPTN 2021 in Gorontalo Province, Gorontalo State University will finalize preparations to maximize the exam's implementation, which will involve four thousand participants.
One of UNG's preparations to finalize includes the readiness of the test implementation device, which is carried out through the equalization of technical perceptions of UTBK-SBMPTN 2021 by involving all test executing devices.
Vice-Chancellor for the Academy Dr. Harto Malik, M.Hum, revealed that the agenda of equating perceptions by involving test implementation devices is critical to succeeding the UTBK-SBMPTN implementation. Because of the test executing appliance, both the person in charge of the location and the supervisor have an essential role in helping participants take the exam later.
"With the preparation of the test manager and supervisor, it will be essential in supporting the successful implementation of the exam. So that all equipment must be able to carry out the war as well as possible," said Harto.
According to Harto, with the implementation of the supervisory application at UTBK-SBMPTN, the supervisor's role will play a critical role and determine the proper implementation of the participant's examination process.
"All test administrators can carry out their duties carefully to minimize technical and administrative errors, which are feared to have an impact on the participation of exam participants," he hoped.
Meanwhile, the Head of the Academic, Student Affairs, and Planning Bureau, Zumriyati Muhamad, M.Pd, said that the participants participating in the 2021 UTBK-SBMPTN at UNG reached 4849 participants. To facilitate participants in taking the exam, UNG has prepared 23 exam location points which are on the Main Campus and the New Campus of UNG Bone Bolango. (Wahid)