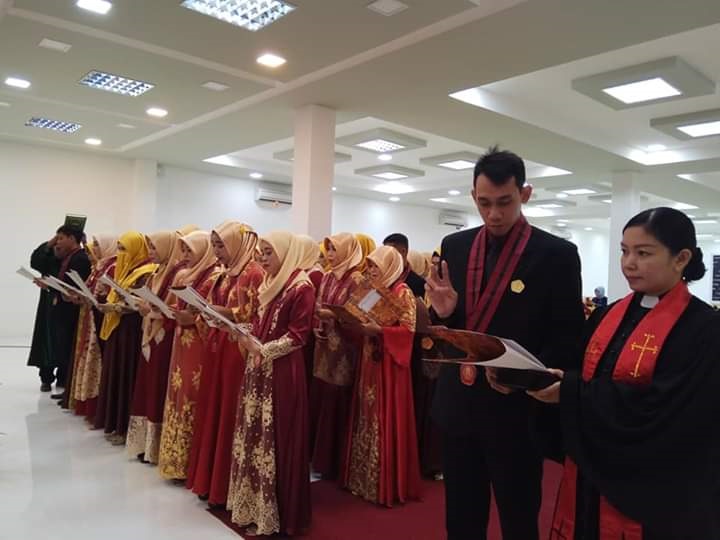 Gorontalo - The alumnus of Profession of ners that have been educated in Universitas Negeri Gorontalo have ready to dedicate capability and knowledge by giving the healthy service to Gorontalo people.
The prepareness of the alumnus marked by inauguration of the Ners profession through the Nurse vow, Thursday ,31st of January.
The head of the programme study of profession of Ners Dr. Nanag Paramata, M.Kes, stated that the proccessing of the vow inaugurated 48 alumnus of the Ners VIII. The alumnus been graduated is the best which is reach the high score ; above 3.00 of grade point average.
Reactor of UNG Dr. Syamsu Qamar Badu, M.P, hopes that the alumnus can use the knowladge that have been mastered can be useful for people. Especially, the profession is what really mean to the people.
"The health line is the thing which is need by the people, because the duty of Nurse can be helped many peoples, said by Rector.
On the duty as a nurse latar, Rector asks to the alumnus of UNG to not be picky person to service the people, and just giving the maximal service and be perfesional.
" The service with kindess, polite and put some smile. Because, it reflection of the alumunus of UNG that always giving a good health service and have a attitude", Rector said.