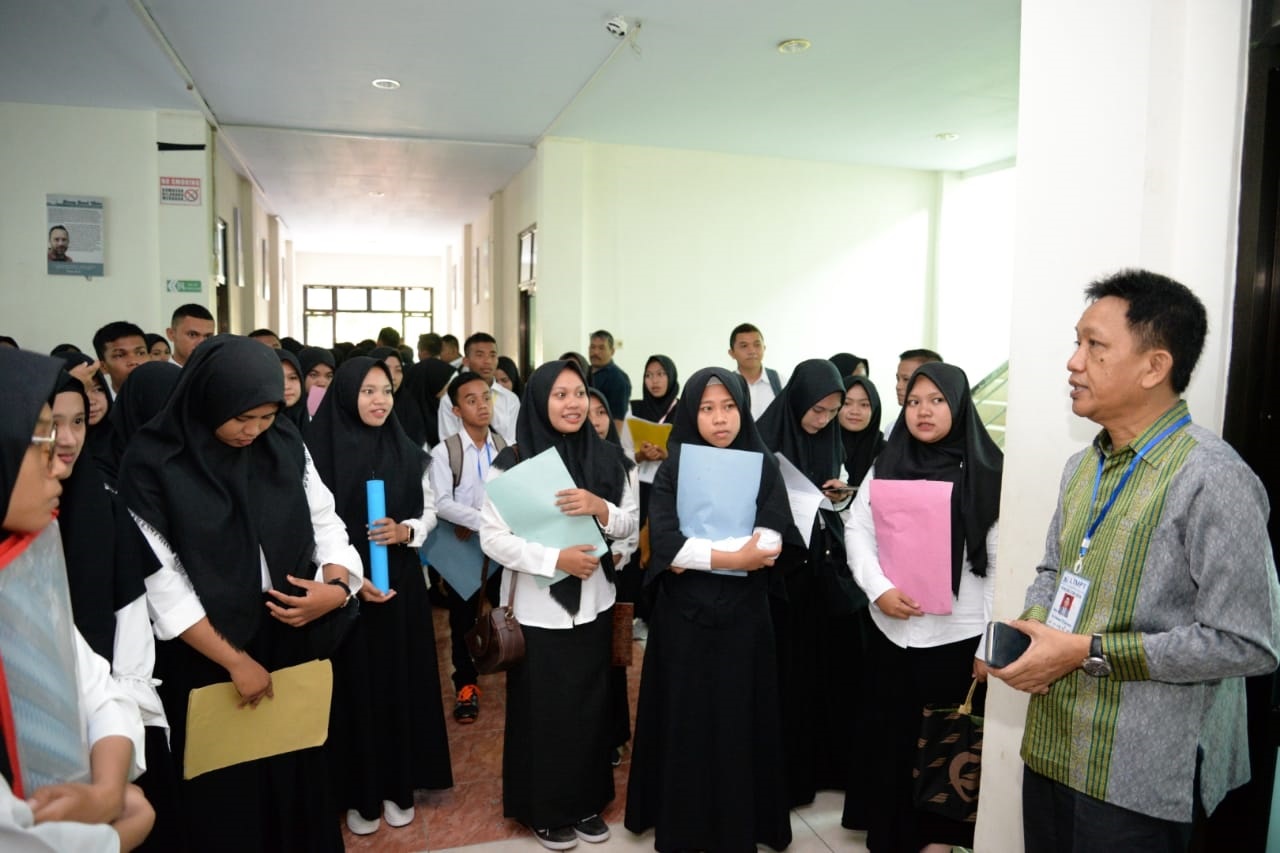 GORONTALO – The UTBK is begin nationally, On the third day notices that there is emotional tension implied in participant face that admit this is the first time accompany the test to entry University.
Vice Rector Academic sector Prof.Dr. Ir. Mahludin Baruwadi, M.P that observing the test is try to liquefy the atmosphere. The former Dean of Agriculture invite the participant to have some talk related preparing the test is suppose avoid the nervous before begin the test.
Prof.Mahludin is chatting with the UTBK entrant to support them accmopany the test and he gives a guidance to the participant that suppose to calm down, focus, and be accurate in reading the passage of test.
"The score of UTBK is the requirement to register SBMPTN. So the effort of UTBK would be maximal", He said.
He mentioned that the result of UTBK is the only one that must be accomplished to register SBMPTN. Than, the result is use to determine the candidate of new student pass on Campus and Programme study that desired.
"After UTBK test than no more test. The next is register SBMPTN and use the UTBK score. InsaAllah with the good preparation gained a maximal result", stated by Prof. Mahludin.