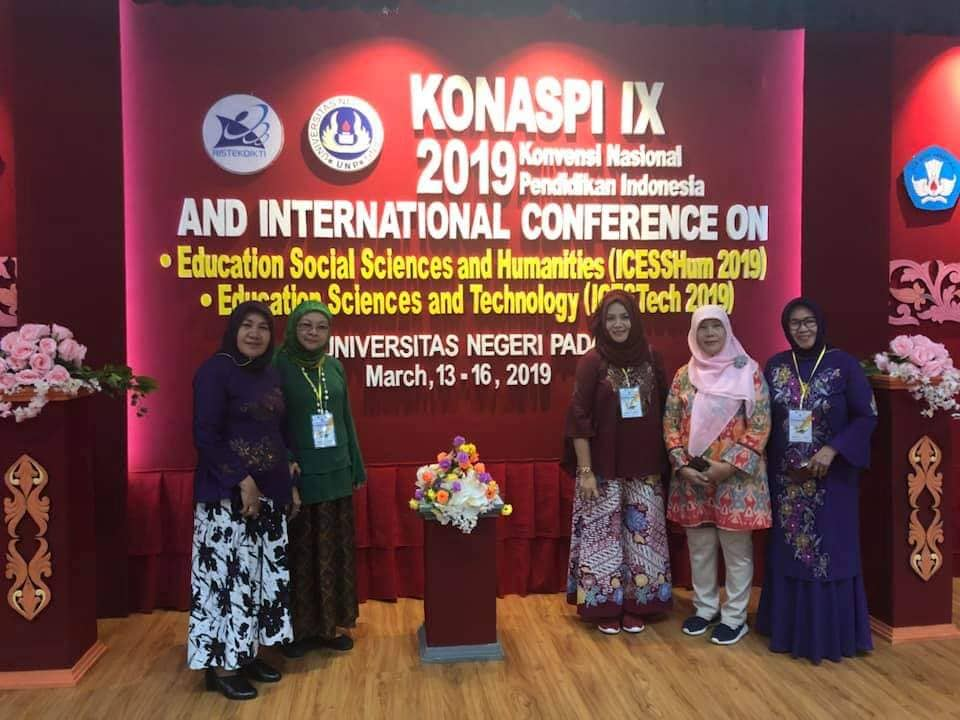 Gorontalo - The forum of National Convention of Indonesian Education (Konapsi) IX 2019 that be involved some of the state university which is incorporated in Association of Higher Education in Indonesia ( ALPTKNI) is holding again in Universitas Negeri Padang.
Universitas Negeri Gorontalo as a one of ALPTKNI that committed to supporting the reinforcement of universal Education to participated in konapsi IX. UNG is attending and be involved in this forum, and it proved by attended Rector, The leadership in UNG and also the lecturers.
Lenny Muda, S.H, as Head of subunits of law and public relations states that besides be participated in Konapsi IX forum, UNG is taken apart to brainstorming about the hot issue on the Academic forum through the forum international seminar of education. Noted as 59 Lecturers are shown to presentation the research in an international seminar that suitable with the theme that has been determined were about Social science and Humanities and also science Technology.
"UNG's Lecturer has been sent the scientific article that related with Social Science field andhumanities and also science Technology. The article that has selected and then is presenting in the seminar", stated by Lenny.
Lenny describing that this konaspi event becomes a higher education platform to discuss the hottest issue related education issue, and also solving the problem together. It also can be a brainstorming platform, experience, opportunity to doing cooperation agreement and gathering moment with leadership and lecturer of LPTK in Indonesia.