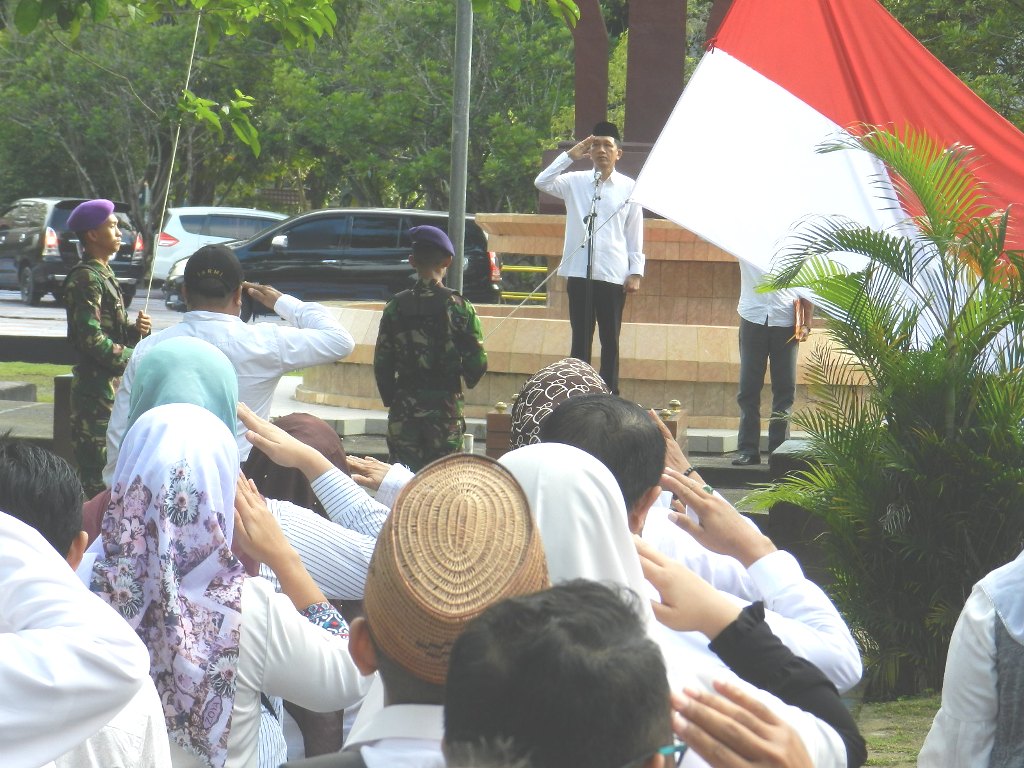 Academic community of Gorontalo State University holds a flag ceremony to commemorate Pancasila Day which is marked every 1 June. Lecturer and staff attend the ceremony eagerly. The ceremony is lead by vice rector of academic affair Prof. Dr. Ir. Mahludin Baruwadi, M.P,.
In his speech, Prof. Mahludin states that Pancasila day must become the momentum to strengthen the knowledge and implementation the values of Pancasila in society. Pancasila as the ideology of Indonesian Country must become the guidance of every Indonesian people in order to consolidate Indonesia.
Pancasila is the way of life all people in Indonesia. Pancasila must be applied by all Indonesian citizens in our everyday life as well as in the education sector." Said Prof. Mahludin.
According to Prof. Mahludin the implementation of the values of Pancasila becomes the main success key for Indonesia to move forward and equal with other countries. Unity and tolerance will bring massive power for the nation to be ready to face the competitive world.