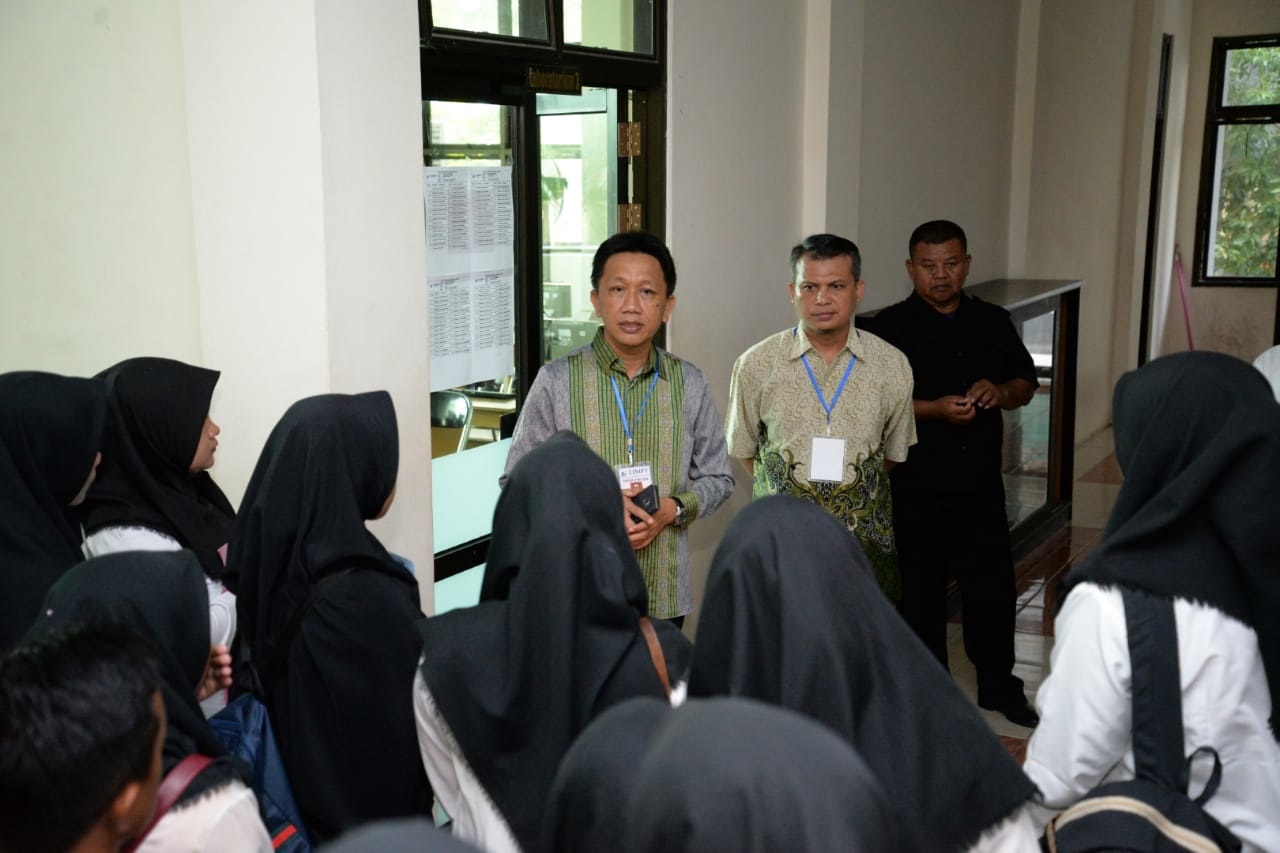 Gorontalo – Computer Based Written Exam (UTBK) is a requirement to compete in Joint National University Admission 2019 had been held for two weeks. During the exam, the questions appeared have various difficulties level. The strategy is needed to get resolve the questions on the exam.
Vice Rector of Academic Affair and person in Charge of UTBK Prof. Dr. Ir. Mahludin Baruwadi, M.P shares the tips to succeed in UTBK. The first tip is the examinee should study well before the exam occurred.
"Study is the key to resolve the questions on the exam. Comprehending all the topics will ease to resolve the question." Said Prof. Mahludin.
During the exam, the examinee should be calm. Examinee's concentration will be gone in the jumpy situation.
Secondly, the examinee should answer easy questions because time is limited during the exam and the examinee should manage their time properly.
"The time will be a challenge during the exam. Keep the focus to answer the easiest question first before answering the difficult question," Prof. Mahludin explains.
According to Prof. Mahludin, The examinees often forget to prepare their physical and mental condition before the exam whereas the exam activity needs physical and mental readiness moreover the second batch of the the exam is held during Ramadan month.
"Eat and rest well so that your physic and mental are ready to attend the exam and don't forget to pray," he said.
UTBK SBMPTN 2019 consists of Potential Scholastic Test and Academic Competency Test that is based on the examinee group test. Potential Scholastic Test measures cognitive skill which are reasoning ability and general knowledge which is important to be success in formal school, especially in higher education.