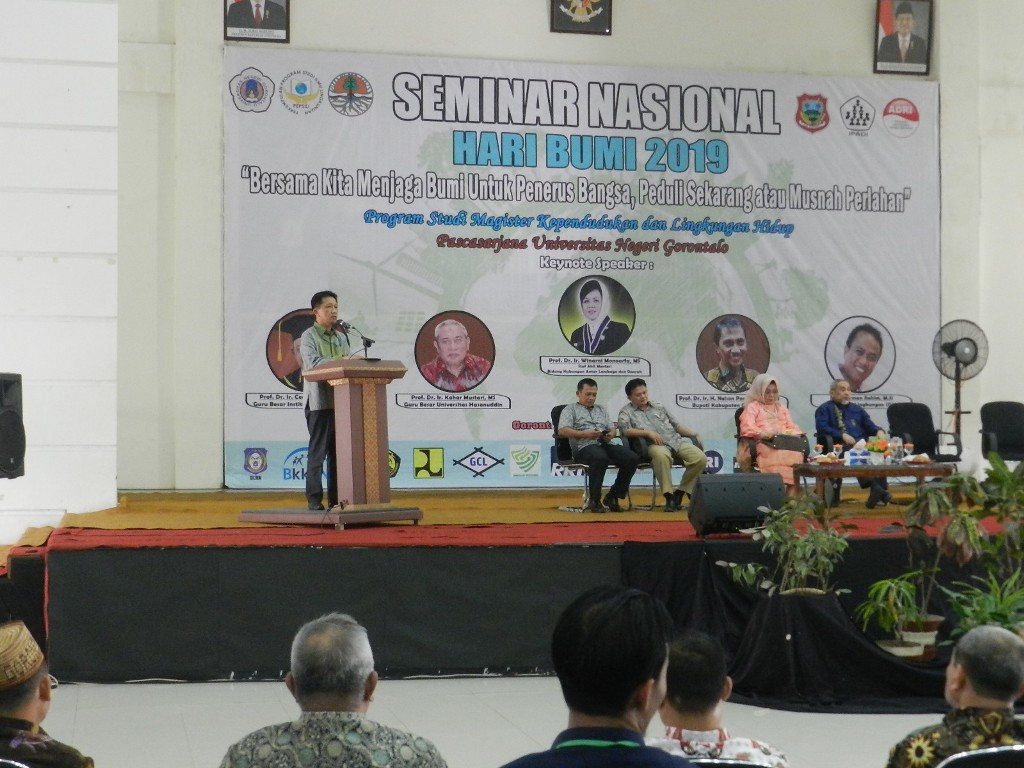 GORONTALO – In celebrating Earth's day, Programme study Magister of Population and environment (KLH) is conducting National Seminar Earth's day 2019, Saturday 13th of April. The Seminar that conducted in Auditorium UNG present National Speaker , the Assisstant staff for Ministry of institution and regional relation Prof. Dr. Ir. WinarniMonoarfa, MS and also proffesor from ITB and UNHAS.
The head of executor of seminar believed that Earth's day raised theme Together we save the earth to our generation , be Aware now or it will faded slowly ". The purpose of the theme is to touching social awareness, be appreciation to the earth nowdays and make some move about environment awareness" .
Vice rector in Academic sector expected that the national seminar can be useful to adding the people knowledge as a smart citizen and be responsibility to use the environment.
" The most important is it can be touched peoples' awareness, productive and creative on minimizing environment issue".