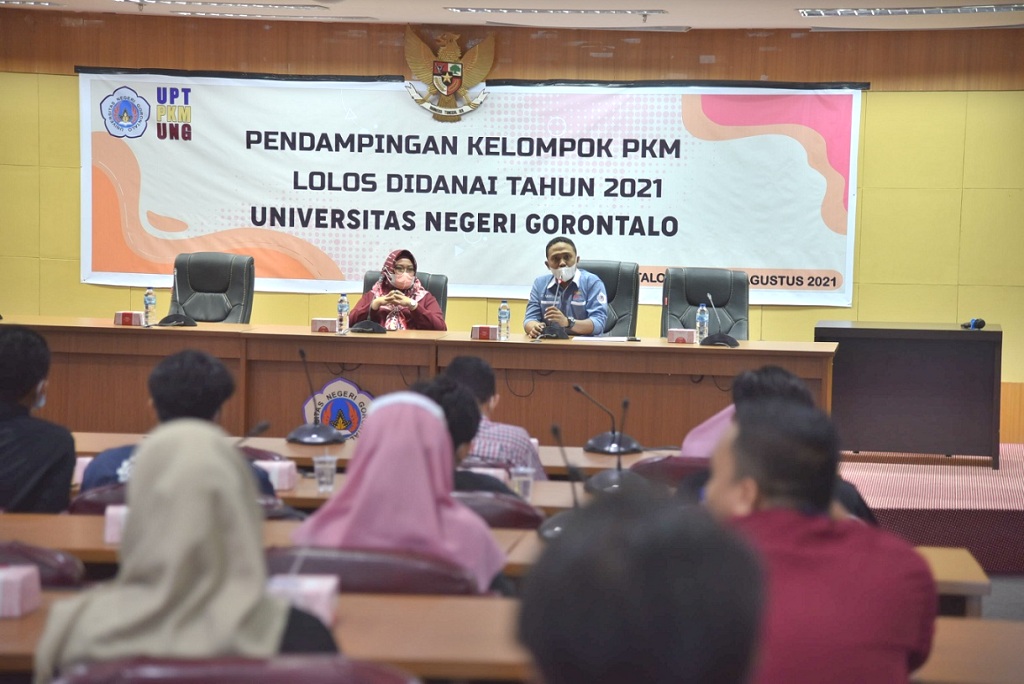 Gorontalo: The Student Affairs Division pays special attention to program implementation and the implementation of the Monev for the Student Creativity Program Grant Recipient Group (PKM). In particular, various mentoring programs have been prepared to maximize the program of each group in order to qualify for the upcoming National Student Scientific Week (PIMNAS).
"The mentoring process will be carried out continuously in escorting 15 groups during the implementation of each program until the implementation of Monev to qualify for PIMNAS," said the Head of Student Career Development Z.C Facrusyah, S.ST, Pi, M.Si.
One of the mentoring programs that will be carried out is to present a Pimnas Jury to accompany the entire group, then video making techniques are carried out to presentations on the implementation of the Group program, as well as various other mentoring activities that lead to improving the quality of the UNG Student PKM Group.
"With various preparations and mentoring that has been carried out, of course, the Student Affairs sector hopes that at least 2 groups will pass PIMNAS and be able to record achievements in the event," he explained.
According to him, the 15 groups that passed the grant had the same potential and ability to qualify for the PIMNAS later. "That is why the purpose of this assistance is to ensure the potential and programs of all groups are carried out well so that they have the same opportunities and opportunities to excel at PIMNAS," he concluded. (Wahid)