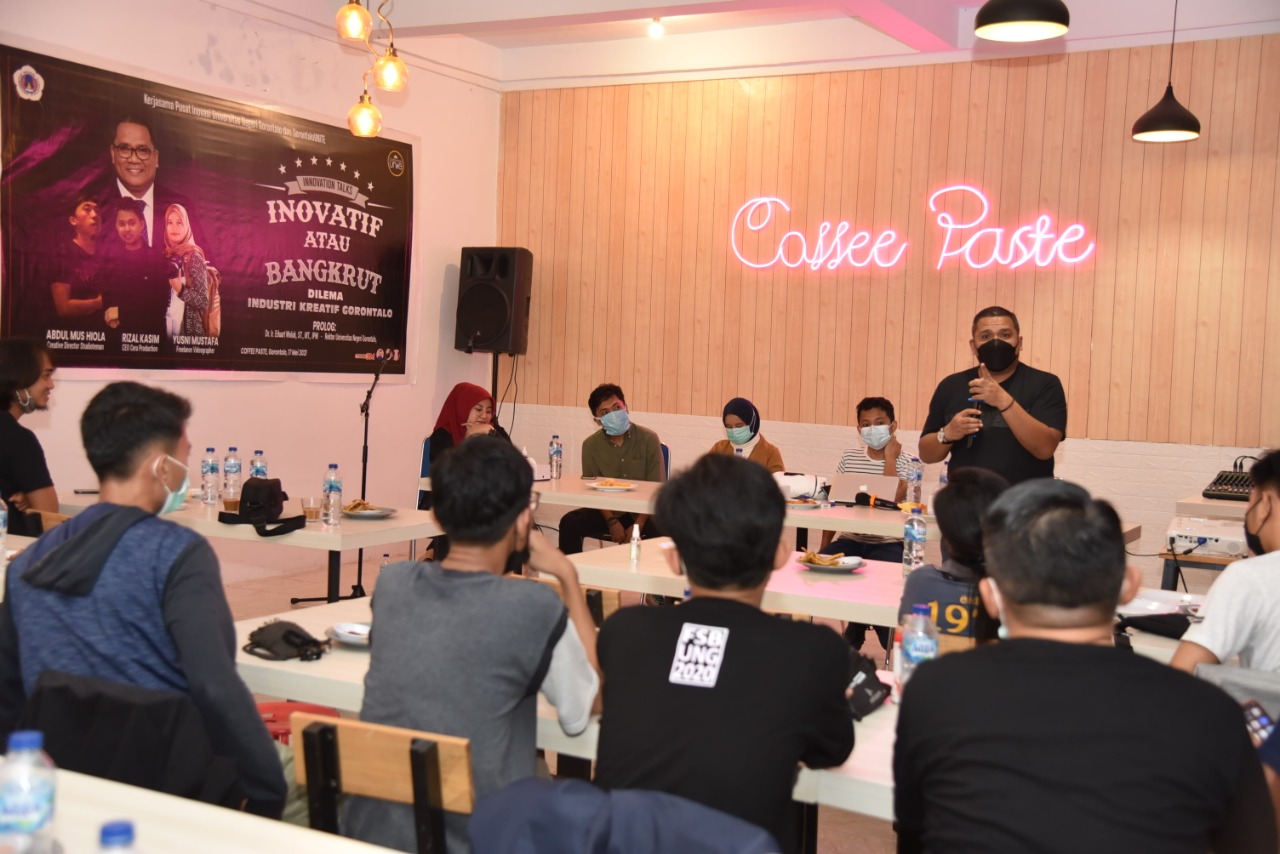 During the Covid-19 pandemic, the creative industry sector played an important role. The creative industry seems to be a solution so that everything related to the creative economy becomes popular.
The creative economy puts forward ideas and knowledge based on human resources. Individual skills play an essential role and differentiate them from conventional industries. It was expressed by the Rector of Gorontalo State University, Dr. Eduart Wolok, ST., MT., At the Innovation Talk held by the Gorontalo State Innovation Center on Monday (17/5) at Coffee Paste.
"There is one thing that we often forget about the creative economy, that the quality factor is the key, the demand for quality is high," he said.
The Rector said that to be successful in the creative industry requires a long process and the quality can be known and measured through a test factor.
"If we want to move in the creative economy, we must have high fighting power. Why am I emphasizing this is because this is what distinguishes generation Z and millennial generation from the previous generation," he said.
The Rector added that the creative industry must also have a differential point or differentiator to compete amid a competitive creative industry. (Rachmad)