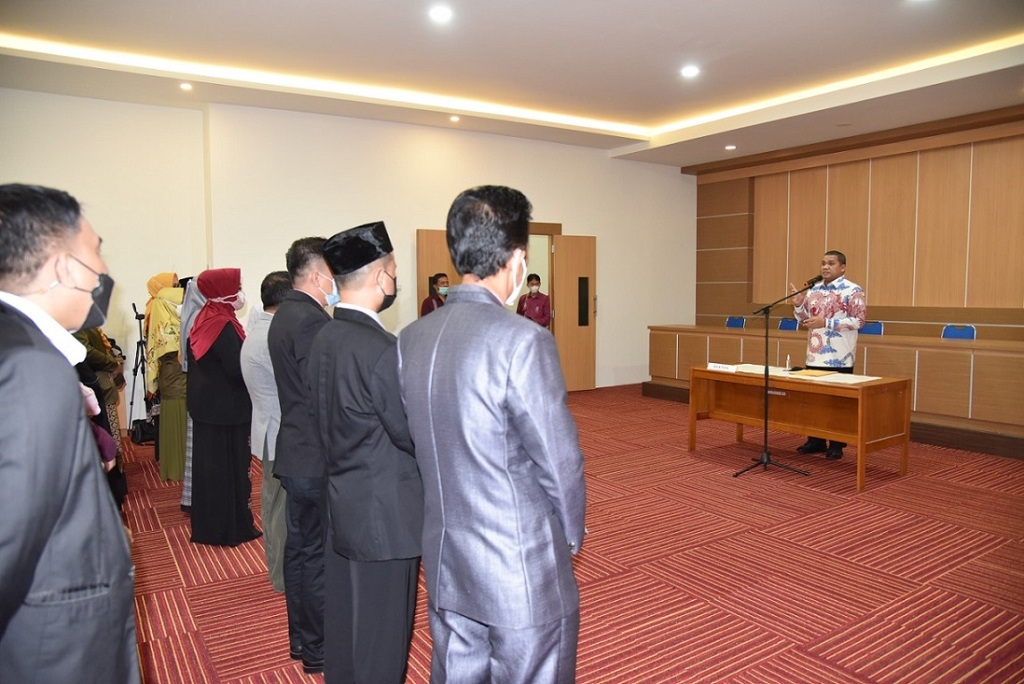 Gorontalo: 28 Lecturers in the UNG environment have been officially appointed as the Internal Quality Assurance System Auditor Team. All auditors inaugurated are representatives of Lecturers from 10 Faculties and Postgraduate at UNG.
According to the Head of LPPPM Prof. Ansar, M.Pd, with the completion of the inauguration of the Auditor Team, immediately consolidated to conduct an audit of academic services for this semester. Some of the things that are carried out by the audit include everything related to the learning process, including academic services to students, including lecturers, the availability of learning tools, discipline, and the achievement of quality standards for accreditation forms.
"If in the audit implementation weaknesses are found, recommendations will be made to the responsible party so that they can be corrected. Then it will be rechecked whether the recommendation has been followed up or not," explained Prof. Ansar.
Lecturers were selected as the Auditor Team; said Prof. Ansar has been trained for one week and will independently carry out their duties. It is hoped that the presence of the Auditor Team can strengthen UNG's efforts in improving the quality of academic quality.
"Hopefully, this team can carry out its duties properly to improve academic quality at UNG. The process of improving academic quality can be carried out more structured and planned according to what is in the field," he concluded. (Wahid)