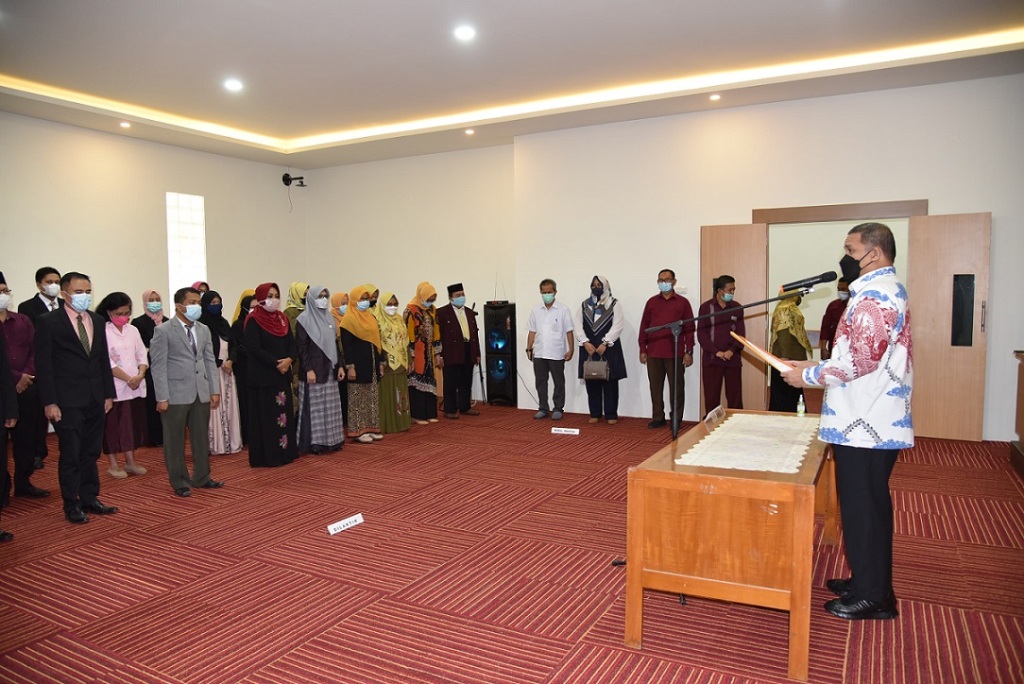 Gorontalo: The Institute for Learning Development and Quality Assurance (LPPPM) made a breakthrough to improve internal quality by forming the UNG Internal Quality Assurance System Auditor Team. A team of 28 auditors will serve in order to improve academic quality at UNG.
"So far, UNG does not have special staff to audit academic quality assurance. So the LPPPM has the initiative to train auditors who are in charge of overseeing the improvement of academic quality in all faculties," said the Head of LPPPM Prof. Ansar, M.Pd.
Some of the things carried out by the audit include everything related to the learning process, including academic services to students, including lecturers, the availability of learning tools, discipline, and the achievement of quality standards for accreditation forms.
"The auditors who are inaugurated are representatives of lecturers from 10 faculties and postgraduate degrees, then for later assignments, they will be crossed so that no one is assigned to their respective faculties," he explained.
According to him, if in the audit implementation weaknesses were found, recommendations would be made to the responsible party to be corrected. It would be rechecked whether the recommendations had been followed up or not.
"They are selected lecturers who have been trained and are independent in carrying out their duties. It is hoped that the presence of the auditor's team can strengthen UNG's efforts in improving the quality of academic quality, "he hoped. (Wahid)