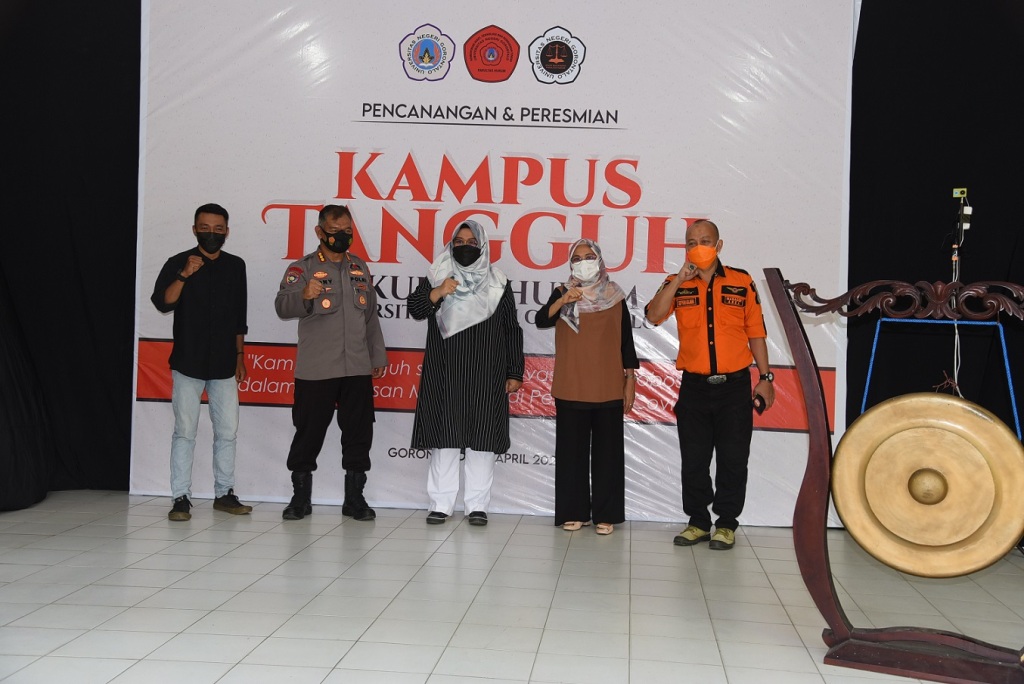 Gorontalo: The Law Faculty's (FH) Student Senate (SENMA) made innovations and breakthroughs to break the Covid-19 virus spreads. In cooperation with the Gorontalo Regional Police and the Provincial Disaster Management Agency of Prov. Gorontalo, SENMA FH initiated the Kampus Tangguh program.
"This is an initiative from SENMA FH in addressing the spread of the Covid-19 virus. Kampus Tangguh is present as an innovation and breakthrough in breaking the spreading of the Covid-19 virus," said the Dean of the Faculty of Law, Prof. Dr. Fenty Puluhulawa, M.Hum.
According to her, this program is the first step to commit to how students can break the Covid-19 at UNG spreads.
"With support from the Police, the Covid Unit, and the Regional Disaster Management Agency and initiatives from students can make UNG stronger and stronger in facing the pandemic," she explained.
As the Tangguh Campus program progresses, Prof. Fenty hopes that students can evaluate the extent to which Tangguh Campus activities have been carried out and the success rate of implementing this program, one of which is through studies in the form of research.
"We hope that with the Kampus Tangguh, there will be a growing awareness of the community, especially Campus residents, to comply with the Covid-19 health protocol," she hoped. (Wahid)