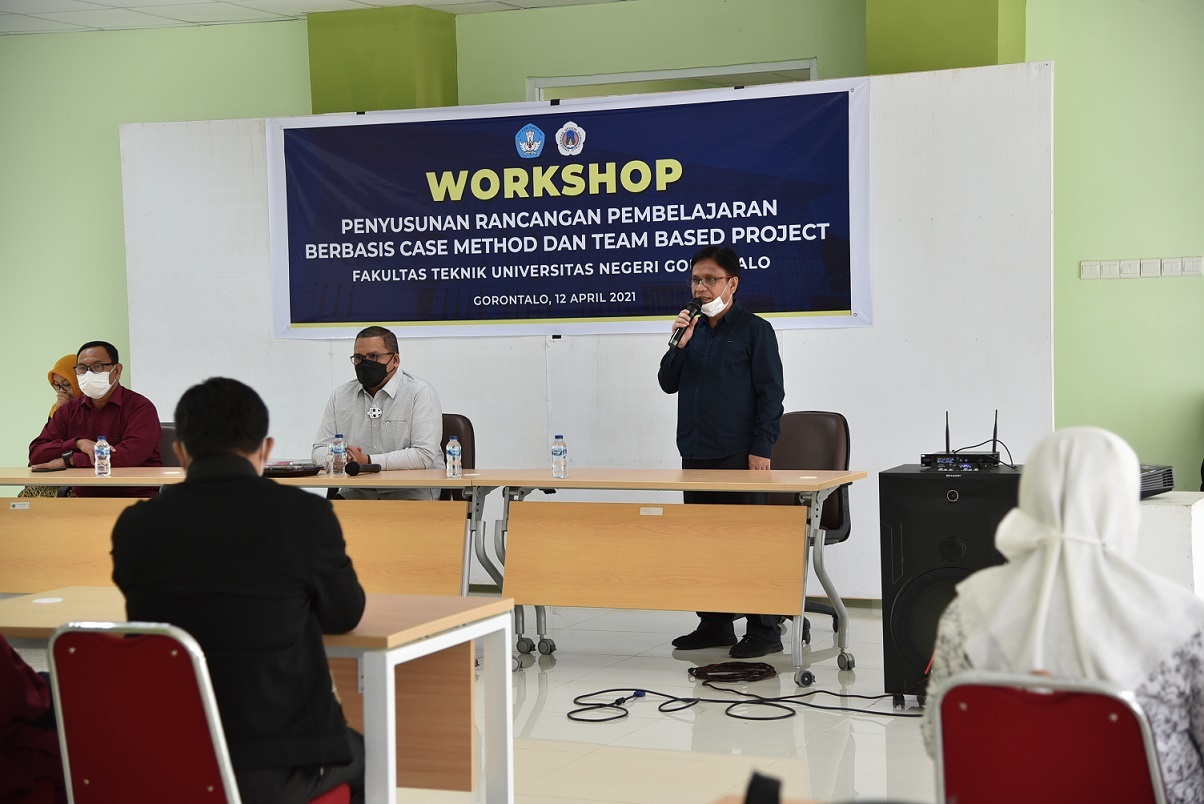 Gorontalo: Efforts to strengthen the quality of learning are carried out by the Faculty of Engineering(Fatek) by developing new learning models. Fatek began to design a learning model for the method phase and team-based project through the workshop.
Dean of Fatek Dr. Sardi Salim, M.Pd, revealed that the workshop was held in response to demands in implementing the Main Performance Index (IKU). According to the direction of the Ministry of Education and Culture, the implementation of learning in the method and team-based project phases must be implemented immediately by the Study Program.
"The current performance measure is seen from the implementation of this. So that everything related to IKU, especially the application of learning in the method phase and team-based projects, must be carried out," said Sardi.
.
According to him, all faculty members have agreed that activities related to the achievement of the IKU and the fulfillment of Prodi accreditation must be immediately followed up and implemented. Moreover, this year 3 Fatek Study Programs will carry out re-accreditation; with one of the assessment standards, they must implement the learning method and team-based project phases.
"Various preparations related to this learning model will continue to be accelerated so it can be started next semester," he explained. (Wahid)