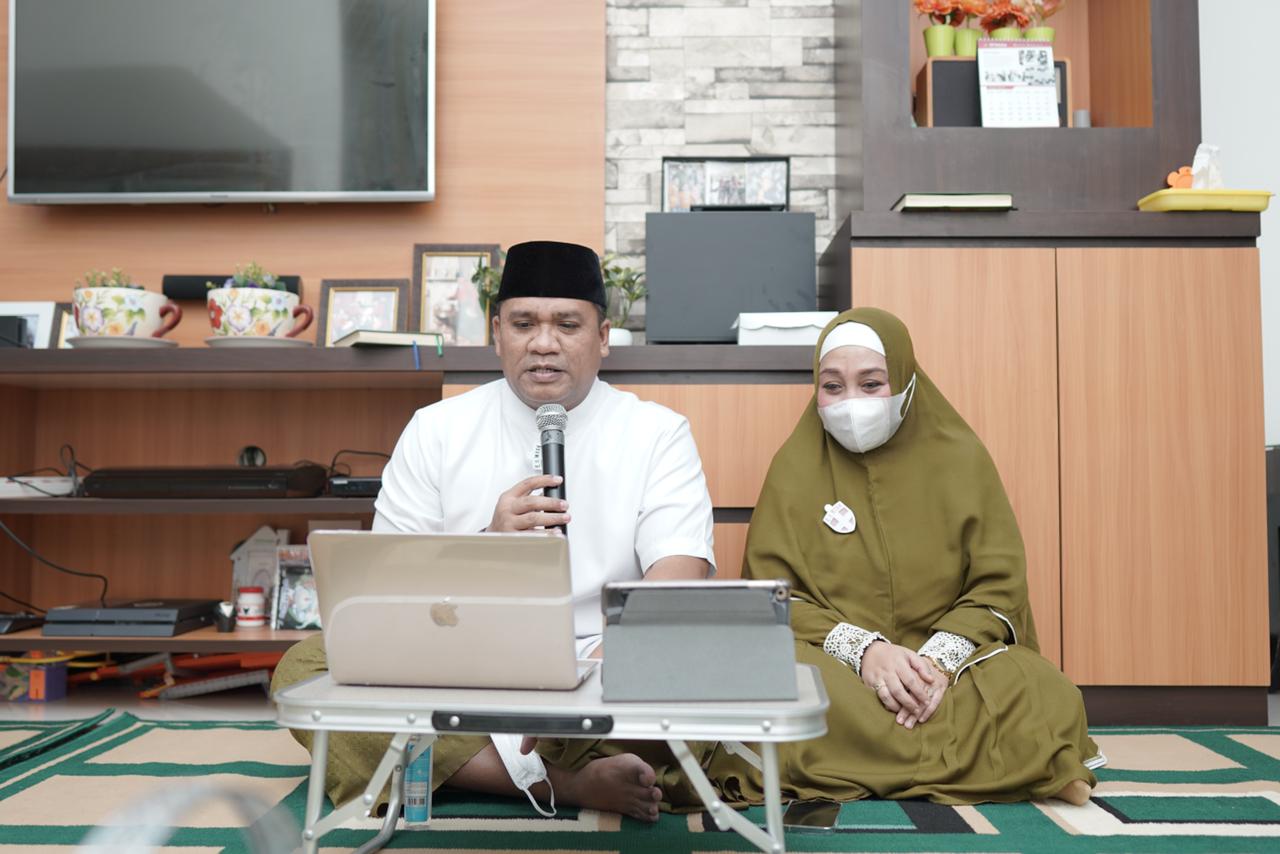 Gorontalo: The month of Ramadan as a month full of blessings is used by Dharma Wanita Persatuan UNG to gain rewards through various positive activities. One of the activities carried out was holding the Tadarus Al-Qur'an, which was carried out online by the members.
Head of DWP UNG, dr. Cecy Wolok Karim, Sp.GK., said that the Al-Qur'an tadarus activity held by DWP UNG is routinely carried out every night during the month of Ramadan.
"Even though it is carried out online, it does not reduce the enthusiasm of DWP members to participate. Tadarus DWP UNG itself aims to increase faith and devotion to Allah SWT and can also be a provision for all DWP UNG members to deepen and teach the Qur'an to their children," she said.
UNG Rector Dr. Eduart Wolok, ST., MT., Appreciated DWP's commitment to continue to strive to carry out positive and valuable worship activities despite the conditions of the Covid-19 Pandemic.
"I am happy and proud that during the Covid-19 pandemic, which limits all our activities, DWP UNG can organize Al-Qur'an tadarus online. Of course, this is very important to improve the quality of our charity and worship," he said.
The Rector hopes that the Al-Qur'an tadarus, which is held online, does not reduce the preoccupation with studying and reading the Qur'an. (**)