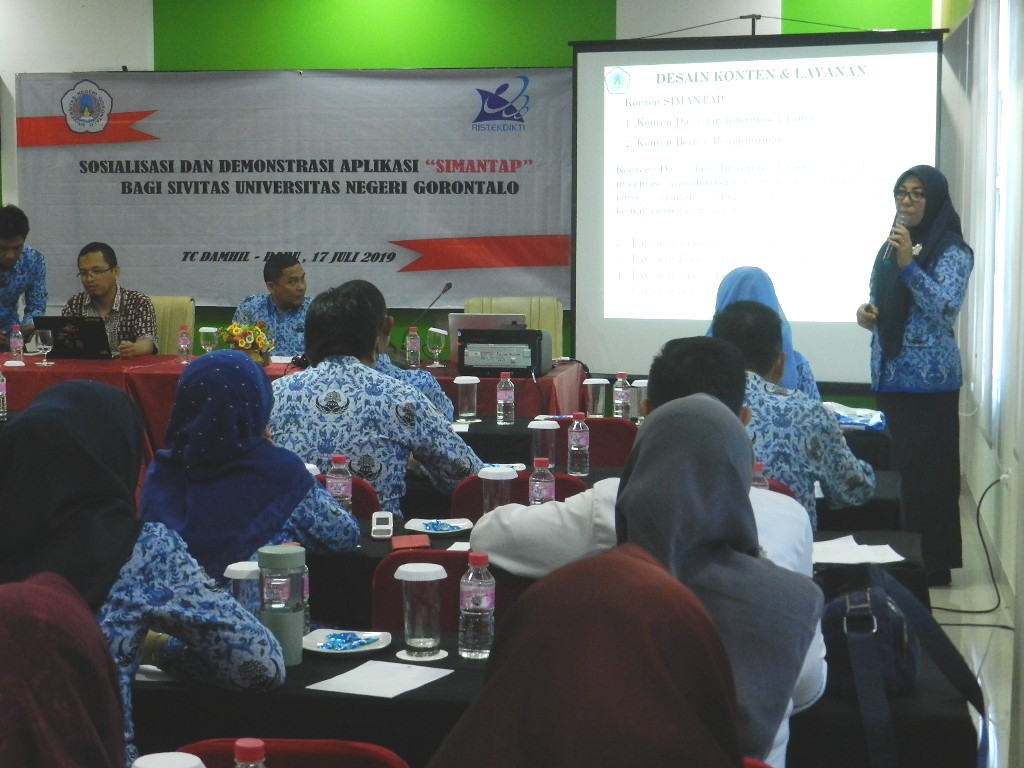 Gorontalo – Diploma companion certificate (SKPI) for Gorontalo State University Graduates is socialized to the academic community in UNG. This effort is reflected in the socialization of Integrated Students System (Simantap) Diploma Companion Certificate, Wednesday (17/7), in TC Damhil UNG.
Head of Academic, Students and Planning Bureau Zumriyati Mohamad, M.Pd, explains SKPI will be integrated into student service system in Simantap application.
"SKPI is an official certificate that is issued by the university and contains academic record or graduate qualification. SKPI is not diploma substitute and not an academic transcript," said Zumriyati.
SKPI implementation intends to encourage and excite the student active participation to show their work and have achievement in the academic field. Furthermore, to motivate student's self-development toward nationalism insight, reasoning enhancement, professionalism, interest, talent, social responsibility, and religious awareness.
"Additional final assignment information coverage, field practice, certificate of expertise, foreign language proficiency, award, organization experience, and another achievement," she explained.
Zumriyati explains SKPI will become the additional document that states workability, knowledge proficiency and morale of the graduate that will be understandable by the stakeholder inside or outside the country compared to reading the transcript only.