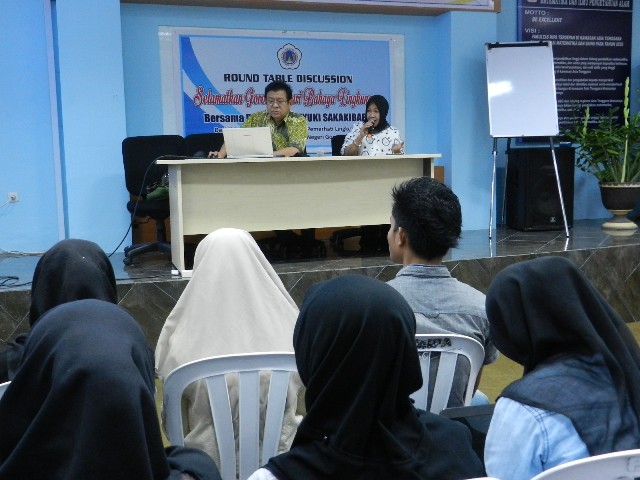 Gorontalo- Faculty of Mathematic and Natural Science of State University of Gorontalo hold lecture dialogue and round table discussion namely Save Gorontalo from environmental hazard, Friday (6/17), at Faculty hall. This event is an effort of FMIPA UNG in showing its consistency in environmental preservation.
Lecture dialogue this time became more special with the presence of representation Ehime University, which also frequently doing research about Gorontalo environment Prof. Dr. Masayuki Sakakibara who also involves students and environmentalist in his research.
Dean of MIPA Prof. Dr. Evi Hulukati, M.Pd said, topic of the lecture is about save Gorontalo from environmental hazard expected could be an initial step between college and environmentalist in saving Gorontalo from environmental pollution.
This becomes important because Gorontalo is currently in a phase of environmental pollution which quite alarming, said Prof. Evi.
"Gorontalo environmental sustainability is our responsibility. Then it needs commitment and support from all elements of society in protecting the environment for future preservation" she said. (San)