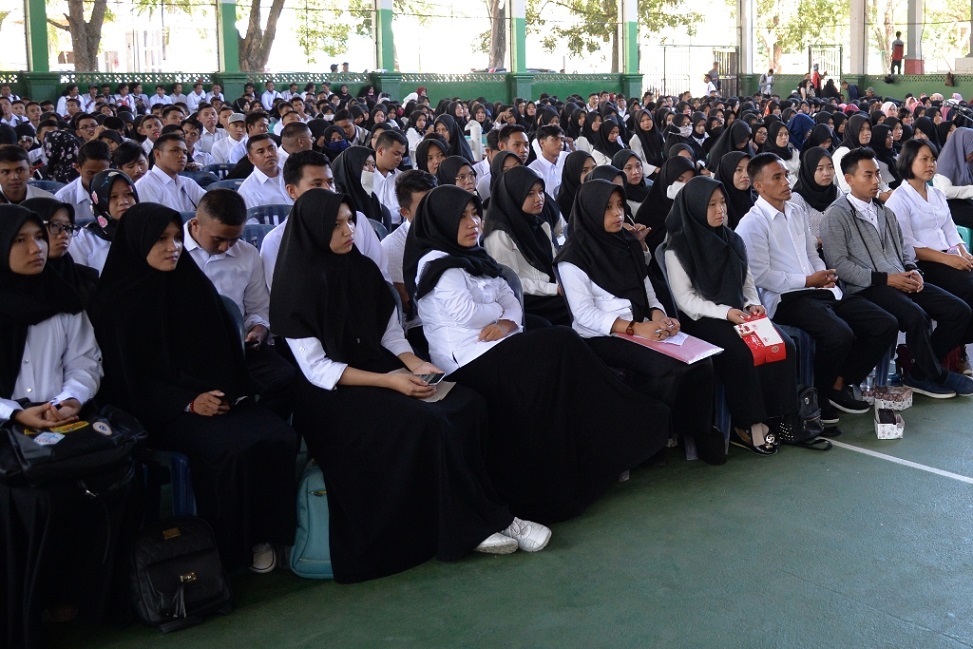 After waiting for several weeks, College Admission Test Institution (LTMPTN) has released the new student admission result of Joint University Admission (SBMPTN) 2019. In Gorontalo State University, only 2869 new student candidates are accepted on SBMPTN 2019.
"Praise God, the admission through SBMPTN 2019 has over and runs well. There are 2869 students are accepted in UNG," Head of Academic Bureau Zumriyati Mohamad, M.Pd,. Said.
Zumriyati explained that, the total number of registrants who have chosen UNG whether it's the first choice or the second choice are 9107 registrants, and after the selection process only 2869 new student candidates are accepted, whereas 6238 registrants are failed.
Zumriati asks the new registrants who have been accepted in UNG through SBMPTN 2019 to do re-registration as the next step to becoming UNG students in the academic year 2019-2020.
"The registration process is done online by visiting siat.ung.ac.id or pmb.ung.ac.id page, start from 10 until 14 July 2019. The requirement documents can be seen through the official campus website www.ung.ac.id," she explained.