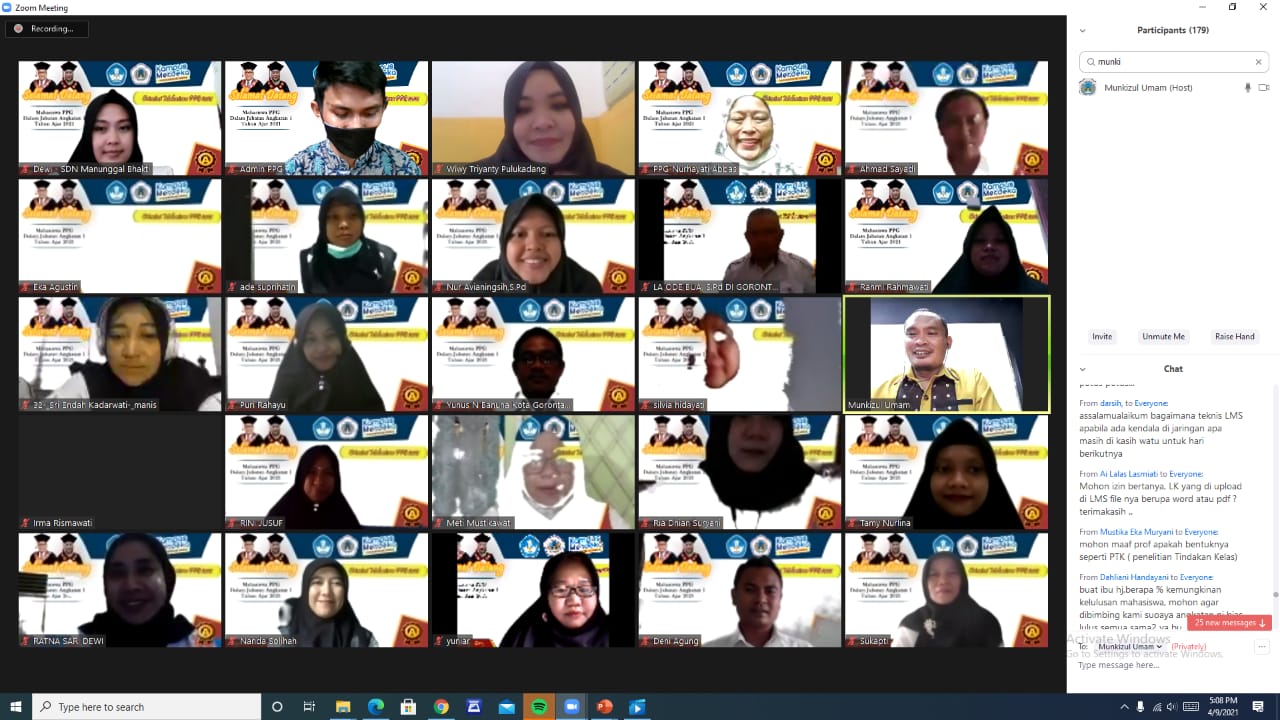 Gorontalo: As one of the Educational Personnel Education Institutions, Gorontalo State University accepts 560 teachers as Professional In-service Teacher Education students in 2021.
In-service Teacher Professional Education, which is divided into three batches, has been taking place since March 26, 2021.
PPG Director Prof. Dr. Nurhayati Abbas, M.Pd, said that 170 students of the first batch of PPG Daljab from Gorontalo, West Java, and Central Java have completed the independent learning and orientation stages and are currently carrying out material deepening.
"The next activities are workshops, comprehensive testing, and then PPL. After participating in PPL, PPG Daljab students will take the Competency Test, which is divided into Performance Test and Knowledge Test," she said.
She further explained that PPG learning during the Covid-19 pandemic was carried out entirely online.
"For Field Introduction Practices or PPL, it will be carried out in the schools of each PPG student." (Rachmad)