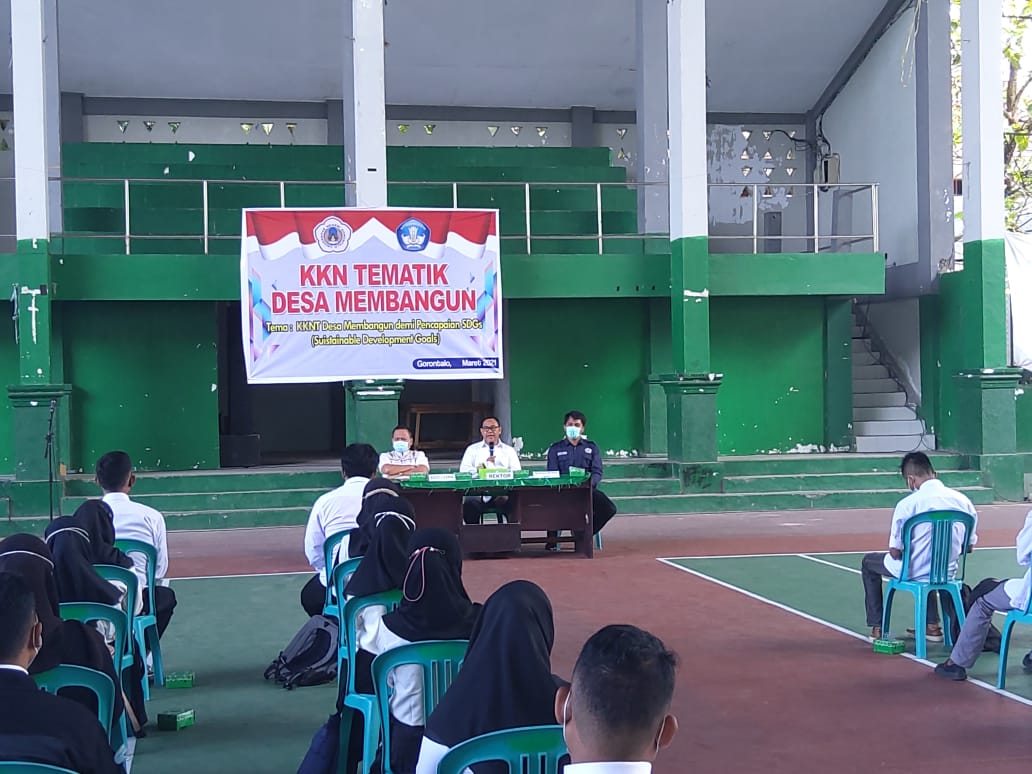 Gorontalo: Gorontalo State University will carry out the community service programs. UNG will deploy 160 students to build villages in Gorontalo through the Kuliah Kerja Nyata Tematik Desa Membangun program.
As one of the programs directly related to the community, the Vice Chancellor for Academic Affairs, Dr. Harto Malik, M.Hum, advises students to keep the campus reputation while in the community.
"You are a representative of UNG, so we hope you can keep the campus reputation when you carry out your service. Take this program seriously with one goal to build the village," said Harto when giving directions to the Thematic KKN Participants.
According to Harto, directly serving in the community is a valuable opportunity for students to implement the knowledge gained while in college.
"Please think about what you got during the lecture in this KKN activity. You can also use this opportunity to broaden your horizons and increase your experience by collaborating with the community, " he concluded.
At this KKNT program, 160 students are recorded to serve ten villages spread across several regions in Gorontalo Province. Students will conduct a concatenation of KKNT for two months, starting April 5, 2021, to June 5, 2021. (Wahid)