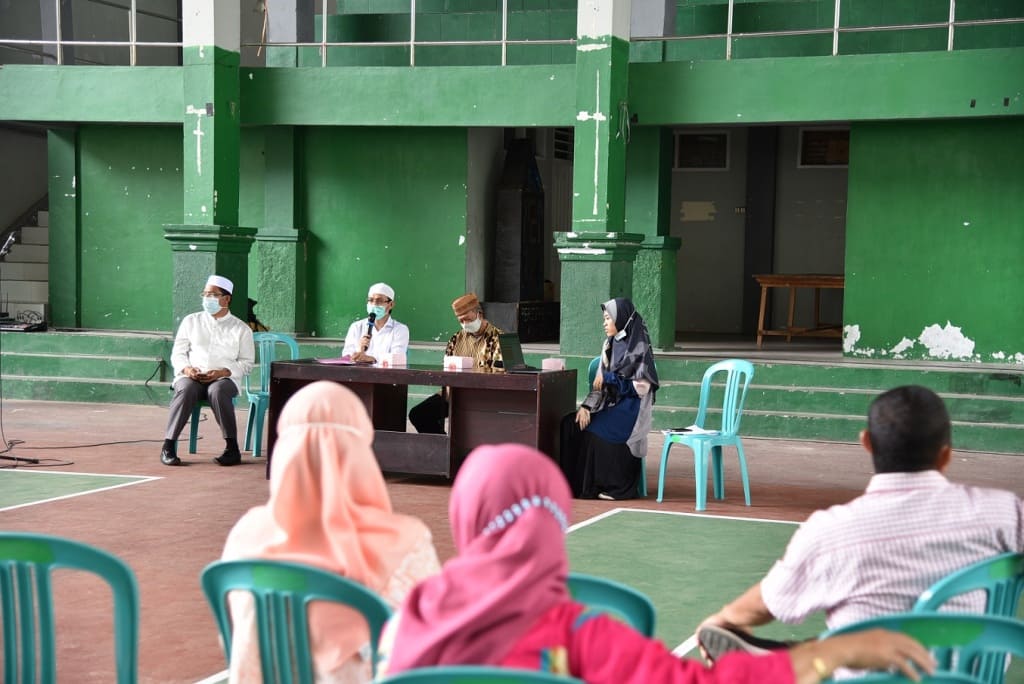 Gorontalo: To select students potential in the Al-Quran Recitation field, the State University of Gorontalo will hold a University-level Musabaqah Tilawatil Quran competition. This competition, which brings together the best students from 10 faculties, will be held on April 1, 2021.
"MTQ as a means of searching for the potential and achievements of students in the field of recitation of the Qur'an will be carried out in the Student Affairs sector. Participants at the MTQ at the University-level are representatives from the Faculty level who have been selected," said the Head of the Committee Djafar Lantoa, M.Pd.
At the University level MTQ, the best contestant from 15 contest fields will be UNG representatives at the National MTQ level.
"We will select the representatives of all faculty to obtain the best students in each field of competition. Because they will become UNG Representatives at the national level, which will be held next September," he explained.
The 15 competition field that were competed include, Musabaqah Tilawatil Qur'an, Musabaqah Tartil Qur'an, Musabaqah Qira'at Qur'an, Musabaqah Hifdzil Qur'an 5 Juz, 10 juz, 20 juz and 30 juz, Musabaqah Khattil Qur'an, Musabaqah Fahmil Qur'an, Musabaqah Syarhil Qur'an, Musabaqah Syarhil Qur'an, Musabaqah Syarhil Qur'an. Scientific papers containing the Al-Qur'an, Musabaqah scientific debates on the content of the Al-Qur'an in Arabic, Musabaqah scientific debates on the content of the Al-Qur'an in English, Musabaqah designs for the Al-Qur'an computer application and Musabaqah for reading the maulid book of the Prophet Muhammad SAW. (Wahid)