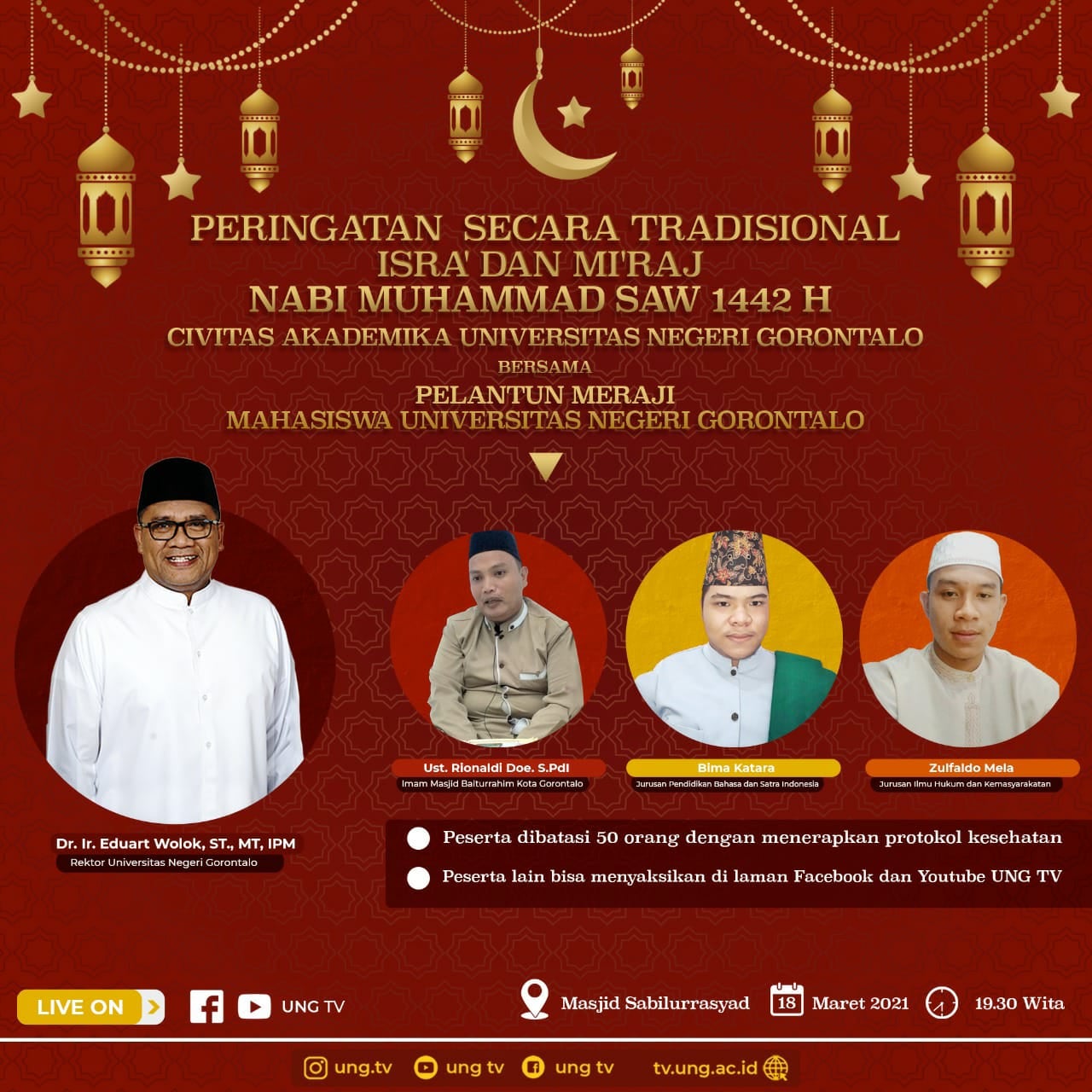 To commemorate Isra and Mi'raj of the Prophet Muhammad SAW 1442 Hijriah, Gorontalo State University will hold "Reading of Kita Meraji (Book of Isra Mi'raj in Gorontalo language)" with UNG's student chanters which will be held on:
Time: 18 March 2021, Location: Masjid Sabilurrosyad Hours: 19.30 WITA.
Participants who attend in person are limited to only 50 people by implementing health protocols. Other participants can watch on the Facebook page and Youtube UNG TV.