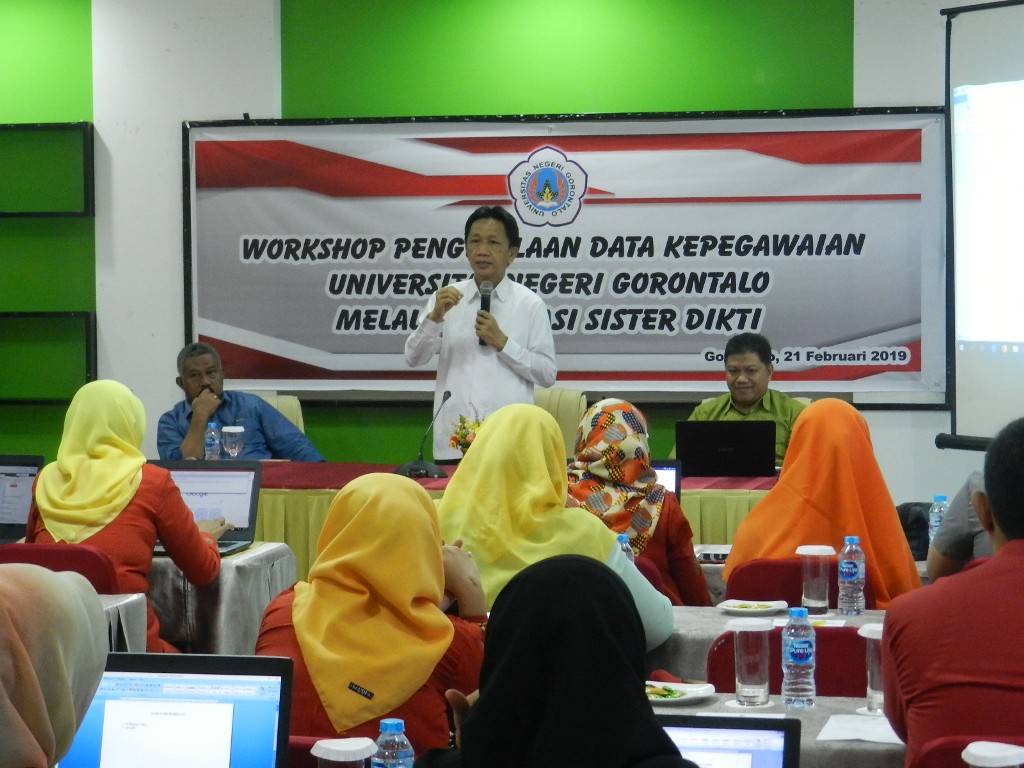 Gorontalo –The ministry of Research, Technology and Higher Education has improved the system that integrated and named Sistem Informasi Sumber Daya Terintegrasi (SISTer), as an effort to neutralize the data and also improving the university service.
To giving the understanding ; how to use the application, the general office and finance through employment is beginning to introduce Data App usage to lecturer and all of Civitas Academica. This effort is through the workshop of the employment data management, Thursday, 21st of February.
The head of employment UNG, Maryam Ngabito, M.ap, Explained that the SISter has been launched by the Ministry of Research, Technology and Higher Education sine 2018 and be targeted to be optimal in 2019.
" We starts to introduce the usage of the application to all of the leadership through the socialization and workshop, said Maryam.
The Vice-Rector asks the parties involved in the data management that detailing on doing the duty. Because the data is important that related in civitas academica whether it is lecturer, employee and also a student.
" The socialization is must be the target with civitas academica in particular lecturer because the SISter had to input and update on the application and it supposes to belong to the lecturer.