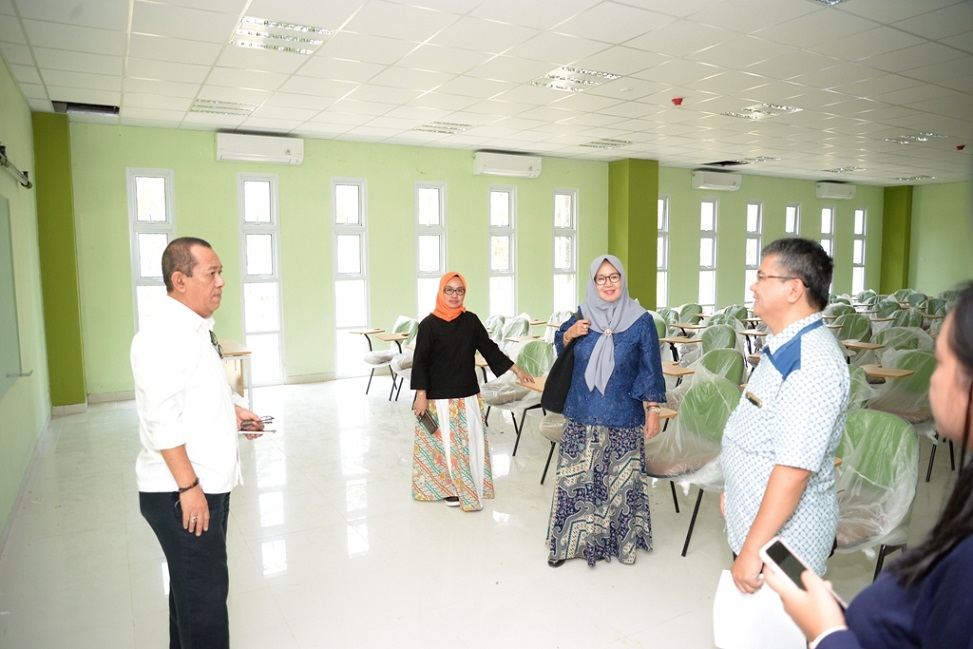 Gorontalo –The project of the new college UNG is located in Bone Bolango Regency has been finished due a target. The new college of UNG is be used in 2019-2020 Academic year on the middle next year.
To follow up the proccess preparedness of the new collegeproject and also opening the new academic year, the Rector, head of faculty of science, Engineering faculty, letter and culture faculty, and Agriculture faculty did a visiting to inspect the preparedness of the facilities, Tuesday (february 19th 2019).
The Rector and the all of the Head faculty get to inspect more elaborate in every side of the each building and also laboratory. It get started at library building to faculty building. Besides it, the Rector is also checks the supporting facility which is already prepared in specific building.
The rector said that he is happy above the preparedness of the new college of UNG that be used in new academic year. The few facilities which are support the proccess education such as table desk and chair are get to complete based on requirement each building.
" some of facilities has been provided such as table desk, chair and others; and the quality is exactly fine. It is just need some other stuff to complete it soon." Stated by Rector.
Rector states that other stuff which must be prepared is internet to supporting student's activity. The facility like internet is quite important moreover UNG had been applied online system because the student's activity is based on the internet.
"InsaAllah in the few weeks later, all of the shortage can be completed and in the new academic year, it will be used optimally." (Translate:Vira)