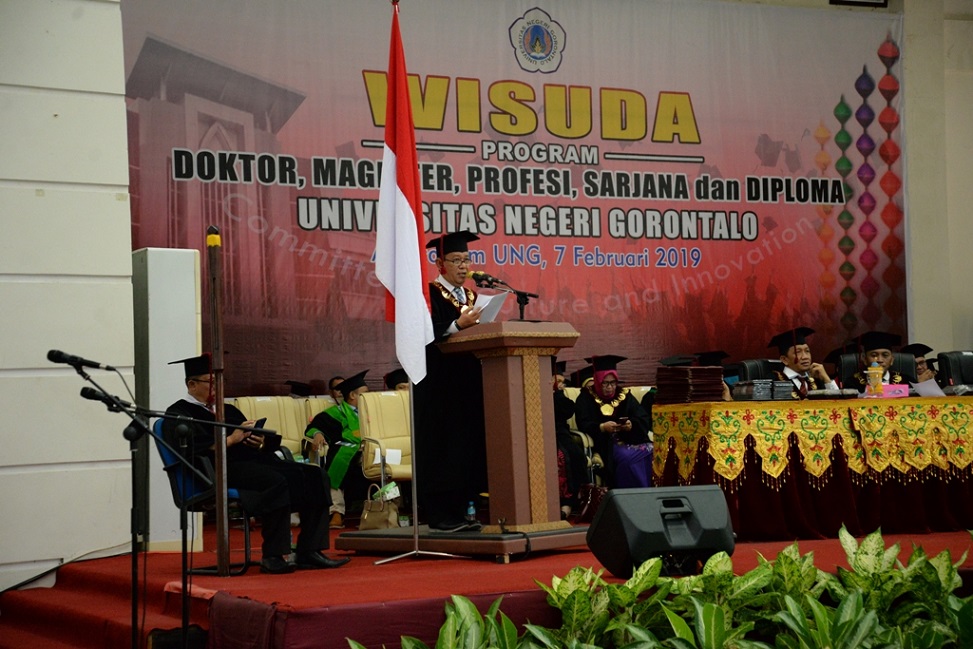 GORONTALO – The good news to all of Gorontalo people, In particular to the student who can recite AL-Quran. As a one of public university which is put a special touch to the student achievement, Universitas Negeri Gorontalo made a scholarship as new programme to reciter of AL-Quran.
The scholarship is warmly welcomed by Rector UNG Prof. Syamsu Qamar Badu, M.Pd,and seen by all of the alumni of UNG that attended graduation ceremony on February 2019, Thursday, 7th of February.
" In this year, we will giving a scholarship quota to the society with the particular criteria ; capable to recite AL-Quran," stated by rector.
He said that the scholarship to the reciter of AL-Quran is not in form a cost. However, the benefit that student's have in the scholarship is free for all the administration related in University.
"On this several year, UNG usually helped the poor people but have a achievement through Bidikmisi scholarship. But for this scholarship we will giving only to the reciter of AL- Quran in particular", He said.
The Rector said that to all of the reciever of scholarship, there are selection so that this scholarship is touching the right people based on criteria and requirment been made. "InsaAllah through this scholarship , it not just for poor people attentioned by UNG, but to all of the students which is can reading, writing and so recite the holy AL-Quran.