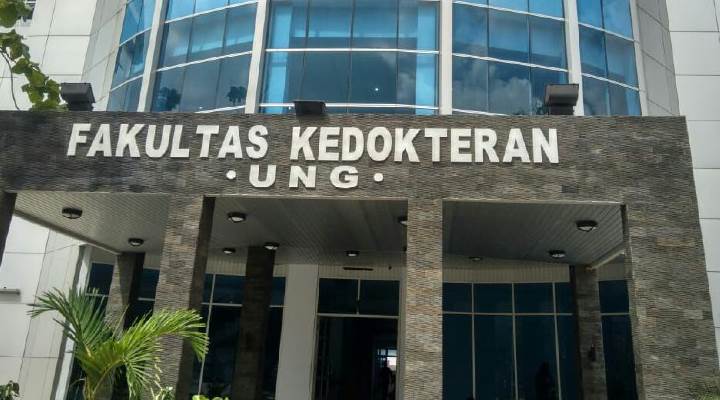 Gorontalo – During by the accapting decree of opening programme study of medical on january, Universitas Negeri Gorontalo is ready to open registration for new student to people who attracted to study in medical programme UNG on 2018-2019 academic year.
The assurance of the opening registration of medical student has been uttered by Rector UNG Prof. Dr. Syamsu Qamar Badu, M.pd, while graduation ceremony on February 2018, (Thursday, 7th February).
"Alhamdullillah with various preparedness, new academic year of medical student will be soon open registration' Rector said, which is roaring by the people in the graduation ceremony.
Rector is admiting decree of medical programme study UNGthat gave by Ministry of Research, Technology and Higher Education in few weeks ago, there are many of peoples asked about when the opening of new student registration of medical programme study. In fact some of the parents of candidate student went to Rector's residential. It was just about to asking when they are have a chance to register their child as student of medical.
" UNG is announce yet about the registration of medical student but there are many people asking about that. It means the peoples are very enthusiast about presenting medical faculty in UNG" Uttered by Rector.
In the graduation ceremony, Rector is also state that the registration is available for all comunity with the requirment take register phase and selection defined by UNG.
"All the peoples are have a chance to register and study in medical by the fulfill requirment and pass the selection phase. Furthermore, i hope the candidate of student can prepare themselves to compating in selection phase later," uttered by Rector.