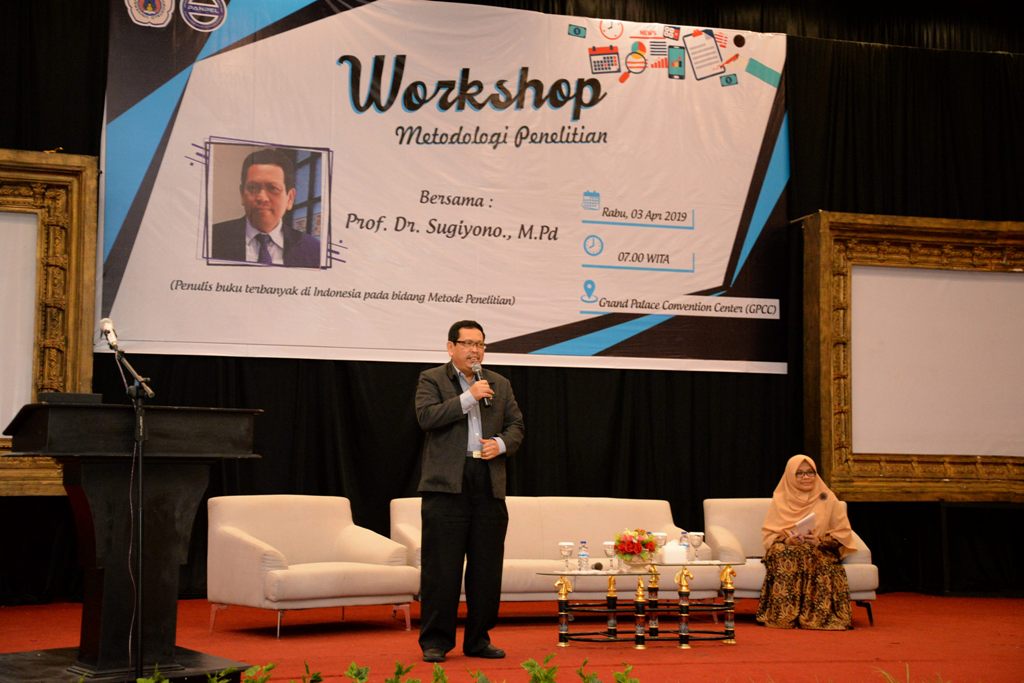 Gorontalo – To advance the quality in conducting a research, the proggrame study of management, Faculty of economic is conducting a workshop about research methodology, Wednesday 3 of June, in Ballroom Grand Palace Convention Centre (GPCC). This is the second workshop wince 2018, and presented by Prof. Dr. Sugiyono, M.Pd, as a speaker.
Head of programme study Dr, Rizan Mahmud, S.Kom, M.M, believed that the workshop is the effort to advance the quality of research for student. Is not about giving the strengthen but also exploring the information about new method on conducting a research.
Rizan stated that in conducting a research, the student is stuck in old method qualitative and quantitavive, further it necessary to use new method based on model research and developing that already exist. In the new method usage, he expected can reached new stardard.
" In model of research and developing , the Head of programme study want to developing the quality of the research. So that, this workshop helped student who want continue their study , He said.
Meanwhile, the head of faculty of Economic is giving the full support about this worksop. It becasue the research is the one conditional to pass the final examination, and it must be reached through very good report and qualified.
"This is very important to advance the productivitiy and quality of the student in conducting a reasearch. The method in conducting a reseach is must be varied; in order to avoid the flat research." He said.