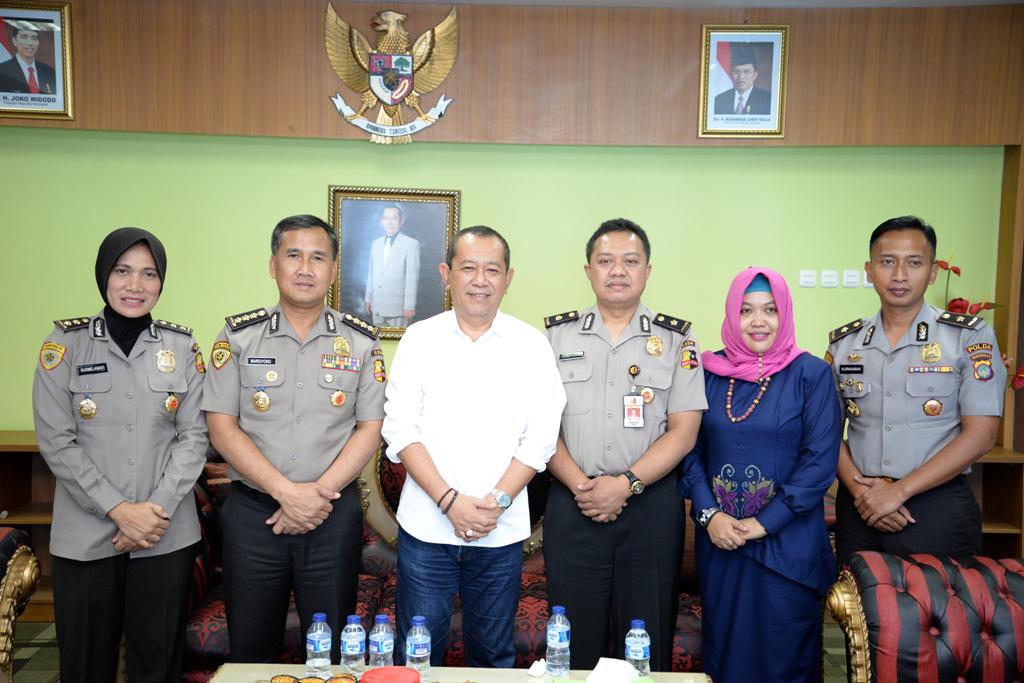 GORONTALO – The Police institute of the Republic of Indonesia (Polri) have an agreement of cooperation with Universitas Negeri Gorontalo, related in educating, training, analyzing, surveying and developing the institute.
On the agreement programme, the representative by Polri and Rector of Universitas Negeri Gorontalo assisted by Head of UPT Kerjasama dan Layanan Internasional Muziatun, S.pd, m.App. Ling, PhD, that discuss the certain points of the agreement for both of institute, Thursday, 28th of February.
Muziatun stated that the agreement program is the initiative of Polri that surely caught UNG as a partnership to have an agreement of cooperation. Because the agreement has to be implementation Tridharma that are education, research and serving the society.
The willing to have an agreement is the UNG strategy to strengthen the existence of the expanding University. Furthermore, UNG needs the support vibe to be better.
" UNG is welcome to have an agreement of cooperation with another institute, and it to be expected that this agreement is legitimate and soon signature by both of the leadership, she said.