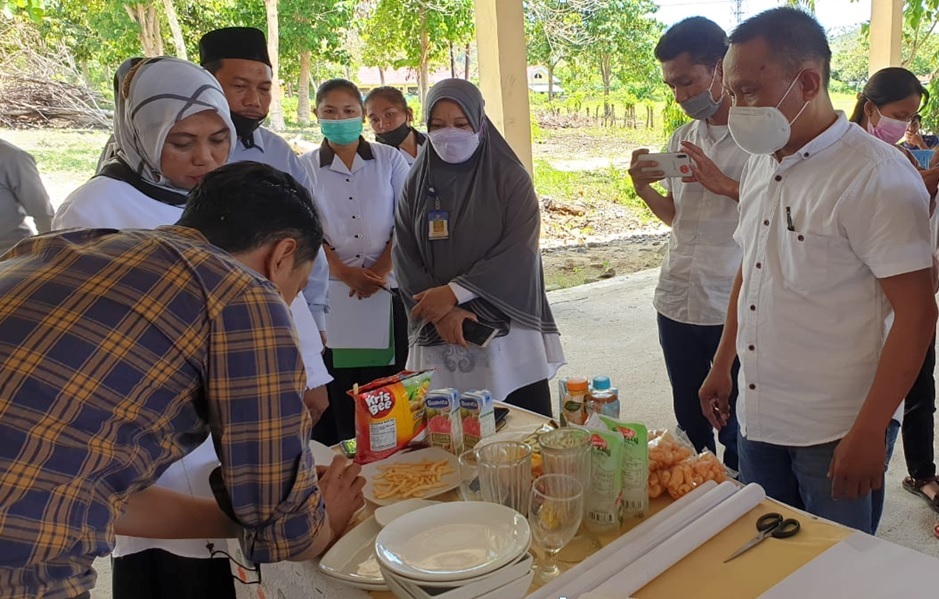 Gorontalo: The transformation of village libraries based on social inclusion programs is encouraged by the Library Technical Implementation Unit (Library Unit) of Gorontalo State University Libraries. Located in Banuroja Village, the Library unit's team held a food photography training in collaboration with the Pohuwato Regency Library and Archives Office (Wednesday, 7/4).
According to the Head of the UPT Library, Dr. Ismet Sulila, SE, M.Si, this activity follows the first social inclusion program. "We want the products produced by the people of Banuroja Village to have a better selling value through mastery of marketing techniques, for example, through this food photography training," hoped Ismet.
Sumarni Kadji, S.Pd, Head of Library Development and Culture of Reading Hobby at the Pohuwato Regency Library and Archives Service, expressed his appreciation to the Library Unit team for their dedication to building the library as a learning resource in Banuroja Village. "Insya Allah, in the future, we will continue to work together with the Library Unit of UNG to make the library a source of learning and activities for the community," he said.
Head of the Library unit Collaboration Development Division, Dr. Abid, S.S, MA TESOL, said that the Library unit invited a lecturer at Faculty of Engineering UNG, Eka Vicraien Dangkua, M.Kom as a trainer. "We hope that the people of Banuroja Village can gain additional knowledge about photos of food and other products and use smartphones and social media for promotion," concluded Abid. (**)