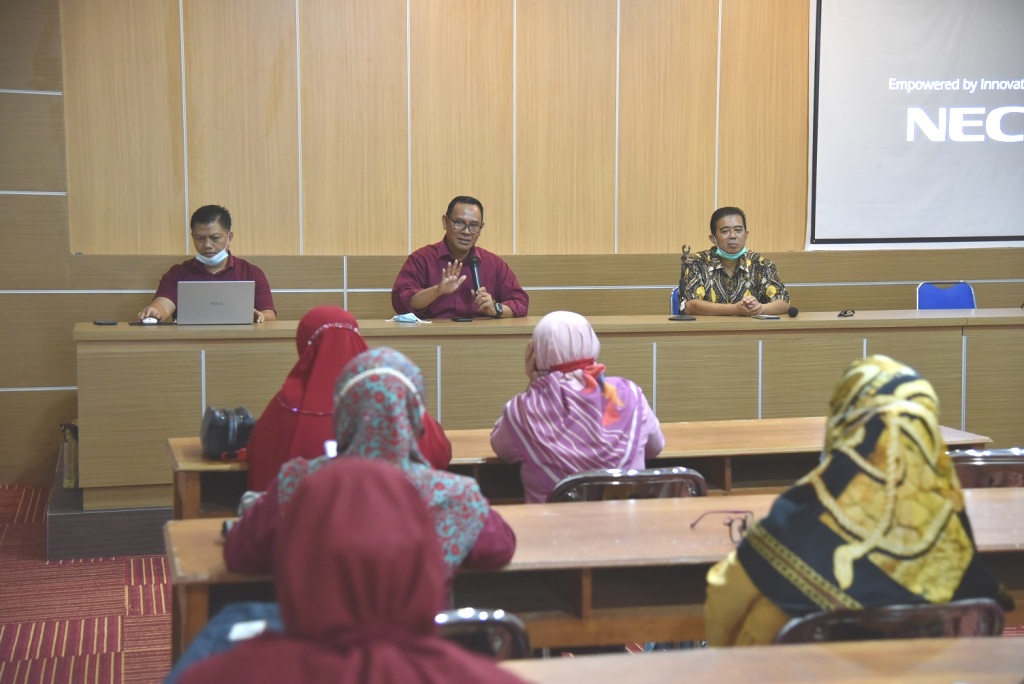 Gorontalo: Preparations for accreditation at the Study Program level are continuously carried out by the Institute for Learning Development and Quality Assurance (LPPPM). One of the preparations is to determine Home Based Lecturers for Study Programs who will carry out accreditation.
Head of LPPPM UNG Prof. Ansar, S.Pd, M.Pd, said that accreditation is one of the UNG priority programs in realizing grade and quality assurance to the community. In accreditation preparation, all the Study Program's potential must be optimized to achieve maximum results.
"All forms of preparation must be maximized because, in previous experience, untreated technical problems had an impact on the results of the accreditation assessment," said Prof. Ansar.
Vice-Chancellor for Academic Affairs Dr. Harto Malik, M.Hum, asked LPPPM and the Head of the Faculty so that Study Programs can prioritize the Study Programs that will carry out accreditation in determining the Home Base Lecturers.
"The most important thing is that the consideration of determining the Home Based must match the aspect ratio of Students and Lecturers which must comply with applicable regulations," he hoped. (Wahid)