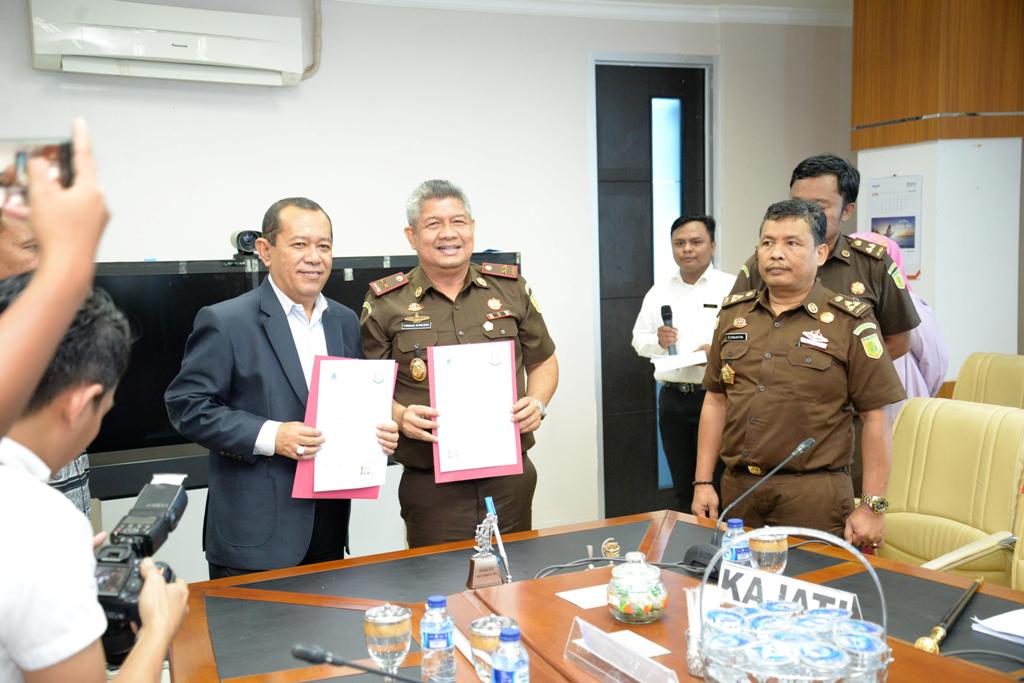 GORONTALO – Kejati (an Attorney) has an agreement of cooperation with UNG to Strengthen the existence of the institute, Wednesday 11th of March. The agreement is official through signature MoU by Head of Kejati Dr.Firdaus Dewilmar, S.H, M.Hum, and Rector UNG Prof. Dr.Syamsu Qamar Badu, M.Pd,.
The Head of Kejati stated that the agreement is a good consideration because there are a lot of things through this agreement." This Agreement can be strengthening the institutional, in particular, kejati on the Law sector.
"The one step of the strategy is the role Kejati Gorontalo itself in willing the law, through the support by the expert in University. Through this agreement, it could solve the corruption case, He said"
Firdaus believed that "Kejati can not be independent to solve the crime but with this agreement, it will make it through the support by the expert"
Rector UNG Syamsu Qamar Badu also agrees with Firdaus that the strategic move to have an agreement of cooperation. Syamsu Qamar Badu believed that this agreement had been a long-time good and still continue in several last years. "UNG and Kejati Gorontalo have an agreement since a long time and tighten very good, but this agreement has to be more formal through signature the MoU to be expected that this move can strengthen each other, He said".