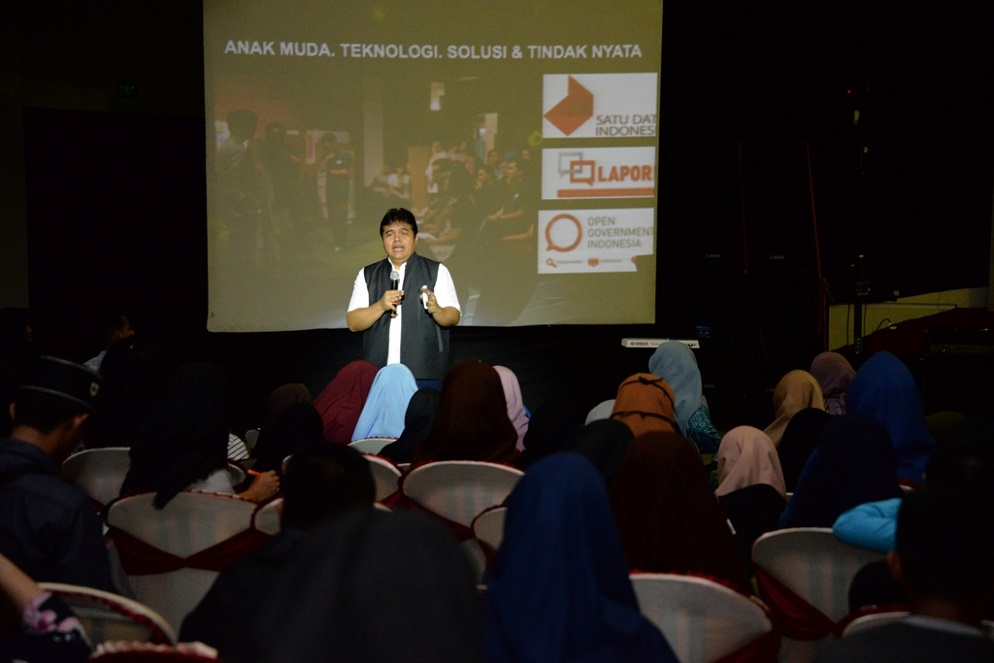 Gorontalo – Indonesia has been in era revolution 4.0 that be marked as completely digital and Automation . The student is challenged to be ready to competitive and facing era Revolution 4.0.
The Ministry of Communication and Informaticsand staff office of president had agreement cooperation to helding a opportunity public dialogue and to challenging young generation in this case students of UNG to facing Revolusi 4.0, Tuesday 30th of January.
The dialogue presents a director of information and economy and maritime Communication and Informatics Septiana Tangkary, deputy II head staff of president Yanuar Nugroho, sub-province of Gorontalo that is regent of the sub- province Nelson Pomalingo.
Vice Rector I of UNG prof.Dr. Mahludin Baruwadi, M.P, is have a good welcome to public dialoque with implicates student of UNG. He believe that young generation as a student needs ancourage to preparing their self and competence to facing Era digital.
"student's spirit is always go farward to be motivated and ready to faceing Era revolusi 4.0 (Revolution 4.0), This opportunity is very important to train the student to be ready facing that Era, stated by Prof. Mahludin.