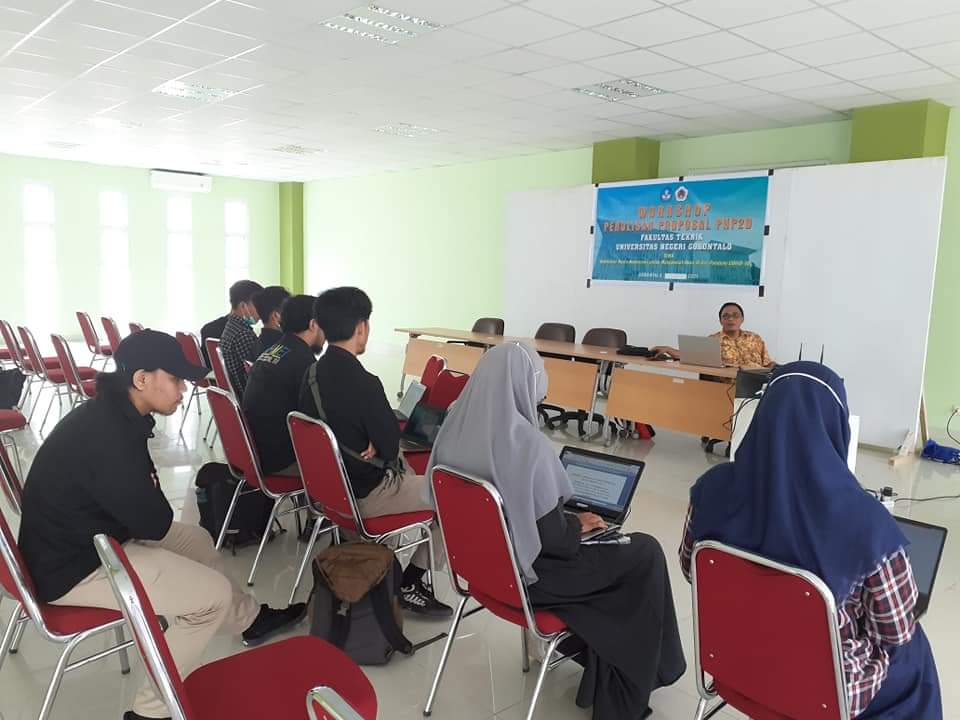 Gorontalo: The Faculty of Engineering (Fatek) has a big target for the student creativity program proposal that can pass and be funded by the Ministry of Education and Culture through the Village Development and Empowerment Holistic Program (PHP2D). One of the efforts to encourage the best quality of the Proposal, the Student and Alumni Affairs Sector conducted a PHP2D proposal writing workshop, Monday (5/4).
According to the Dean of Fatek, Dr. Sardi Salim, M.Pd, through the Faculty Workshop, tries to provide a companion for Student Organizations (Ormawa) in completing the Proposals that Students have made.
The assistance provided includes strengthening the quality of proposal writing by correcting the writing, substance, and completeness of administration/documents as a requirement to pass the administrative selection stage in the PHP2D program funding.
"We are targeting several student's proposals that can pass the PHP2D program and be funded by the Ministry of Education and Culture this year. Because this program is very beneficial for the community to advance the village as well as the implementation of student competencies," said Sardi.
Deputy Dean for Student and Alumni Affairs Tajuddin Abdillah, S.Kom, M.Cs, said nine Ormawa groups attended the PHP2D Proposal Workshop within the Faculty. In the Workshop process, Tajuddin admitted that the substance of the suitability of the content and title of the Proposal was perfect.
"However, we were given only a few inputs and corrections to refine the contents of the Proposal. It is hoped that with this Proposal, all PHP2D proposals of Fatek's students can succeed in the first stage," hoped Tajudin. (Wahid)