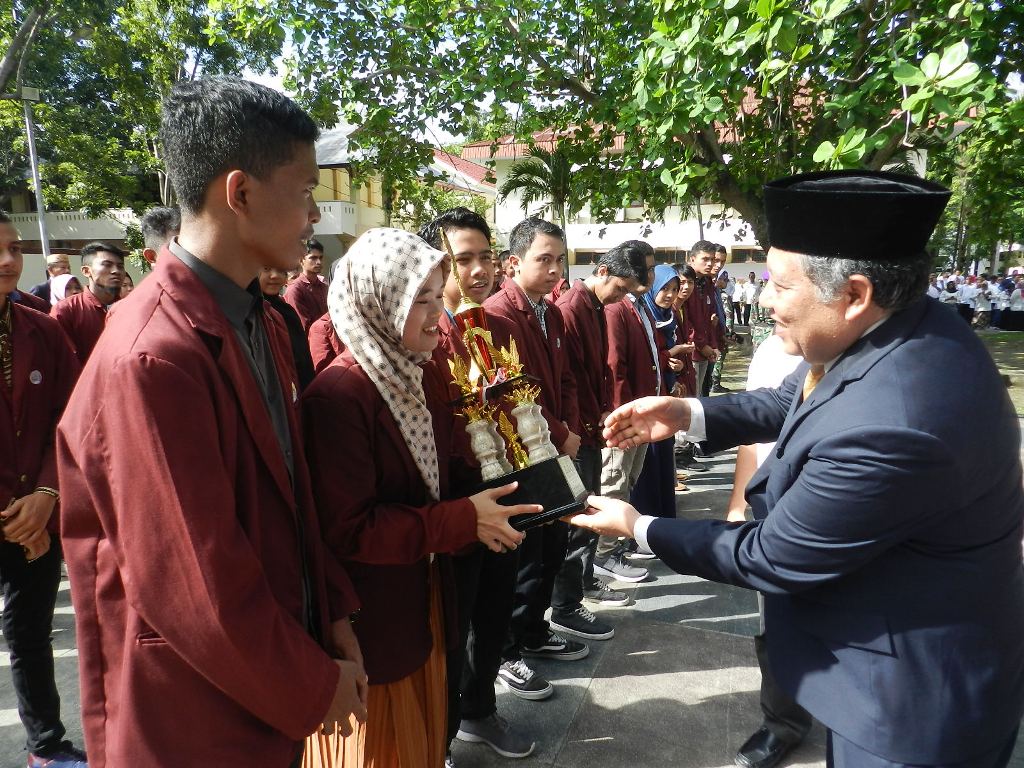 Gorontalo – Independent admission process has been opened since 10 July 2019 and will be closed on 24 July 2019. In this year Independent Admission, Gorontalo State University accommodates a special line of admission without any test for new student candidates. This special line is Independent admission based on student achievement.
"Independent Admission based on achievement is one of UNG Independent Admission phase. The registration has been opened from 16 July until 21 July 2019 through pmb.ung.ac.id," page. Head of Academic Bureau Zumriyati Mohamad, M.Pd.
According to Zumriyati, the registrants of Independent Admission Based on Achievement are SMA/SMK/MA students who graduate in these last 3 years. Furthermore, having outstanding provincial or national level achievement in the academic field or non-academic which is proven by certificate.
"The intended achievements are in sport, art, science olympic, and religious knowledge competition," she explains.
Furthermore, another extraordinary ability or expertise and extraordinary achievement that are allowed to do the registration are the ability to recite 5 Juz of Alquran and Inventor of appropriate technology which is proven with patent, copyright or another intellectual property right.
"The registrants who are accepted in UNG through Independent Admission Based on Student's Achievement will be considered to get tuition support or proposed to become scholarship grantee according to current regulation," she explains.
Explained by Zumriyati, Independent Admission Based on Student's Achievement is first time applied by UNG in new student admission. It aims to recruit quality students and students who have achievement to be improved later.