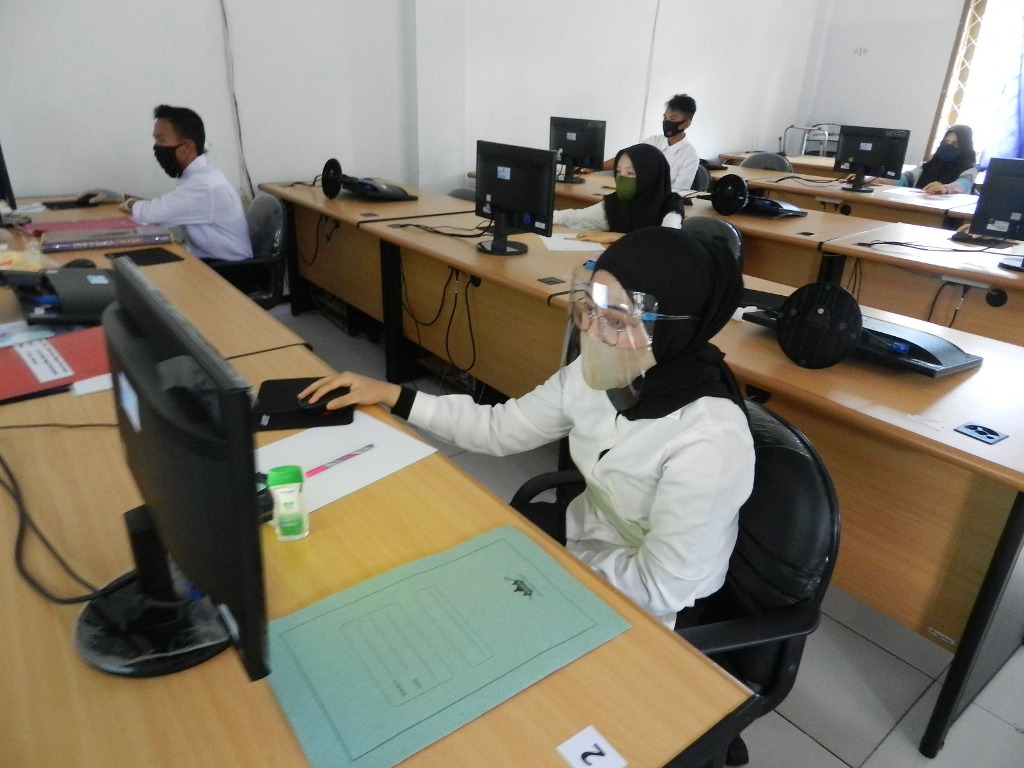 Gorontalo: To facilitate matriculants who will participate in Computer-Based Writing Examination - Higher Education Entrance Joint Selection (UTBK-SBMPTN) 2021, Gorontalo State University makes preparations, including examination facilities and infrastructure.
To serve 4,948 registrants who will take the exam, the Red Maroon Campus as the implementer of UTBK-SBMPTN in Gorontalo has provided 23 location points for the examination.
"For the exam, UNG has prepared 23 computer laboratories that UTBK-SBMPTN registrants can use. The laboratories are spread across the Main Campus and the New Campus of UNG Bone Bolango," said the Head of the Bureau of Academic, Student Affairs and Planning, Zumriyati Muhamad, M.Pd.
For the Main Campus, there are six laboratories prepared for the exam. In contrast, for the New Campus at Bone Bolango, 17 laboratories have been prepared. In addition, other supporting facilities and infrastructure such as the internet network have also been prepared to support the smooth running of the exam process later.
"In supporting the successful implementation of the exam, the campus has prepared 286 supervisors who will assist and supervise during the exam, supported by 23 room technicians for all exam places," she said.
The implementation of UTBK-SBMPTN this year will be carried out in 2 batches. The first batch of examinations will be held from 12 - 18 April 2021, while the second batch will be held from 26 April to 2 May 2021. (Wahid)